According to the bank's press service, on the occasion of the 80th anniversary of the end of the Battle of Stalingrad, the Battle of Stalingrad in Volgograd will be carried out with the support of the Museum-Reserve Sberbank, the restoration work will be carried out.
"The Museum-Reserve of the Battle of Stalingrad is one of the most important historical complexes dedicated to the Great Patriotic War, a particularly valuable object of the cultural heritage of the peoples of our country. We hope that Sberbank's participation will contribute to increasing people's interest in history and that augmented reality technologies will help to better understand the events of those days," said Alexander Vedyakhin, First Vice Chairman of the Board of Sberbank.
It was noted that the panorama "The defeat of the Nazi troops near Stalingrad" and the canvases of the four dioramas will be updated in the museum. An AR tour using augmented reality technology will also be launched.
In addition, work will be carried out to clean and strengthen the paintings and subject plans during the restoration, and the reflective screen on the viewing terrace will be updated. At the same time, special attention will be paid to the restoration of historical plots and subject plans.
"We welcome such socially significant initiatives. The possibility of realizing such projects is extremely important. The restoration of the canvas of the panorama "The defeat of the Nazi troops near Stalingrad" and the introduction of an AR installation using four dioramas, augmented reality technology is a chance to take a fresh look at the greatest battle of the Second World War. it has become a symbol of human resilience and heroism for all of us. I am confident that Sberbank's technologies, developments and unique experience will allow the project to attract a wider audience," said Olga Lyubimova, Minister of Culture of the Russian Federation.
A feature of the renovated museum will be "animated" exhibits with the help of modern AR technologies from Sberbank. By pointing a smartphone camera at some, visitors will be able to recognize in more detail the historical events of the Great Patriotic War using augmented reality (AR) technology. Projects for the restoration and launch of an AR tour in the Battle of Stalingrad Museum-Reserve are scheduled to be completed by May 9, 2023.

Source: Gazeta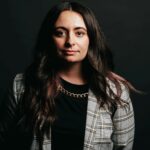 Barbara Dickson is a seasoned writer for "Social Bites". She keeps readers informed on the latest news and trends, providing in-depth coverage and analysis on a variety of topics.