Scientists from the Norwegian Institute of Public Health have found that long-term marriage can reduce the risk of developing dementia. Research published Journal of Aging and Health.
The scientists analyzed data from 150,000 people collected over 24 years. Work began at age 44 and ended at age 68. They found that married people had a lower risk of dementia after age 70. The lowest risk was in people who were married during the study period. Among these, dementia or mild cognitive impairment was observed in approximately 11%.
Divorced and single participants had the highest risk of developing dementia. Having children reduced the risk of dementia by 60%, but only among unmarried volunteers.
Scientists noted that they could not explain the reasons for their results. One theory is that married people lead healthier lives, but in this study, scientists found no difference in the health of married and single people. Previous research has shown that married people have fewer mental health problems.
Child sex selection and human cloning: What do you think about the controversial issues of bioethics? To go past interview "socialbites.ca".

Source: Gazeta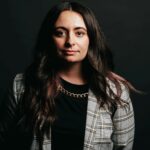 Barbara Dickson is a seasoned writer for "Social Bites". She keeps readers informed on the latest news and trends, providing in-depth coverage and analysis on a variety of topics.