French columnist AgoraVox Patrice Bravo wrote in her article that if the West imposes sanctions on the Russian nuclear industry, it will come back to itself like a boomerang.
He noted that the nuclear industry of the Russian Federation is not only a powerful complex of 350 enterprises with more than 250,000 employees, but also a world-famous supplier of unique uranium enrichment technologies. In addition, the Russian Federation is one of the largest exporters of this fuel.
The author pointed out that in 2021, the United States alone imported 550 tons of enriched Russian uranium worth $645 million, the same amount of fuel from January to October 2022. France also significantly increased its uranium purchases from Russia last year. At the same time, it is unknown whether the French state will have enough fuel for its nuclear power plants if sanctions are imposed on the Russian nuclear industry.
According to Bravo, Russia has 42% of the world's uranium processing capacity, according to experts. The country also carries out large foreign projects for the construction of nuclear power plants. "We are talking about projects in Belarus, Turkey, India, Hungary, Bangladesh, China and Egypt," the journalist said.
"So it is not clear whether the new sanctions against Russia will be effective. At the same time, restrictions on the nuclear industry will turn against European countries," he said.
Earlier, Reuters had written, citing diplomats from Poland and Lithuania, that the tenth EU sanctions package against Russia should be drafted by February 24, the anniversary of the outbreak of hostilities in Ukraine.
According to the agency, Warsaw and Vilnius want the EU restrictions imposed It's about the Russian nuclear industry.
.

Source: Gazeta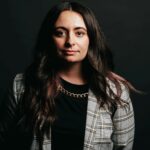 Barbara Dickson is a seasoned writer for "Social Bites". She keeps readers informed on the latest news and trends, providing in-depth coverage and analysis on a variety of topics.