France continues to explore the possibility of sending Leclerc heavy tanks to Ukraine. According to The Defense Post, this was announced by the country's Prime Minister, Elizabeth Bourne, at the Parliament of the Republic.
"As for the Leclerc tanks, we continue our analysis with the Ministry of the Armed Forces. Aid to Ukraine is not limited to weapons of one kind or another," Born said.
According to the publication, the French tanks are comparable in combat capabilities to the German-made Leopards that Berlin has agreed to send to Kiev, but they are much less numerous and can create maintenance and logistical problems.
At the same time, the publication reminds that France supplied Ukraine with the Caesar artillery system, the Crotale air defense system and the highly mobile AMX-10 RC light tank.
It is noted that France has about 200 Leclercs manufactured by the Nexter System defense group.
Catherine Colonna, former French Minister of Foreign Affairs statedThe decision on the further delivery of French weapons to Ukraine will be made jointly with the Allies.
On January 22, French President Emmanuel Macron answered a question from Paris about the possibility of supplying Leclerc tanks to Kiev, declaration"nothing is excluded". At the same time, he stressed that the supply of tanks should "not cause tension" and harm the French defense.

Source: Gazeta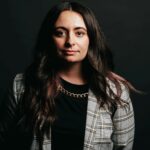 Barbara Dickson is a seasoned writer for "Social Bites". She keeps readers informed on the latest news and trends, providing in-depth coverage and analysis on a variety of topics.