tech giant Amazon It will officially begin reporting the thousands of layoffs it announced this month, this Wednesday. and this will mainly affect the employees and human resources of the retail business.
In total, Amazon Plans to eliminate over 18,000 positionsincluding the layoffs it announced last November, when it laid off nearly 10,000 jobs, mostly at its appliance and bookstores.
The number represents approximately 6% Of Amazon's approximately 300,000 "corporate" employees (mostly office jobs), a company that employs more than 1.5 million in total – including those working on hourly or temporary contracts, in warehouses and delivery duties.
The company is considered Second largest private employer in the United Statesonly behind retail giant Walmart.
Amazon CEO Andy Jassy announced the layoffs on January 4 after plans were leaked to the press.
"We are well aware that these moves are difficult for people and people. We do not take these decisions lightly.Jassy explained in a message to staff, pledging support and compensation to those laid off.
Just then, the company's senior executive stated that the departures would begin to be reported to affected individuals – or in some cases, unions – from January 18, without giving details on how the layoffs will be distributed among the many countries. That Amazon has a presence.
As a reason for the workforce recalibration, Amazon He pointed to the economic uncertainty and the multitude of contracts it has concluded in recent years.
During the pandemic, the American company doubled its workforce, taking advantage of the "explosion" of electronic commerce and the entire technology sector.
Amazon in fiscal 2020 Made a net profit of more than 21,000 millionIt earned more than $33,000 million, breaking the record again in 2021, almost double what it did in 2019.
Its calculations for the full 2022 are not yet known, but it recorded a loss of $3,000 million between January and September – a result of the collapse of shares of the Rivian electric vehicle manufacturing company, in which it is largely a stake. – despite the fact that its turnover continues to grow.
Amazon layoffs is part of a general trend in the tech industryAfter growing strongly in recent years, it has opted for major readjustments in recent months.
Companies like Twitter, Meta or Salesforce, among others, have downsized significantly and it is estimated thate In 2022, the technology sector lost more than 150,000 jobsAccording to the website Layoffs.fyi, which compiles figures released by companies.
Source: Informacion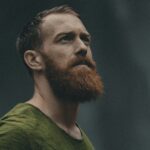 James Sean is a writer for "Social Bites". He covers a wide range of topics, bringing the latest news and developments to his readers. With a keen sense of what's important and a passion for writing, James delivers unique and insightful articles that keep his readers informed and engaged.