The wooden sarcophagus, which was previously on display at the Houston Museum of Natural Sciences, was returned to Egypt after US authorities determined it had been obtained illegally several years ago. Reported by the Associated Press.
The repatriation is part of the Egyptian government's program to stop the stolen antiques trade. In 2021, authorities managed to return 5,300 items stolen from around the world to Egypt. Mostafa Waziri, spokesman for the Supreme Council of Antiquities, said the sarcophagus belongs to the late dynastic period of ancient Egypt, the period of the last non-Hellenistic pharaohs, 664 BC. until the arrival of Alexander the Great in 332 BC.
According to Vaziri, the sarcophagus, which is about 3 meters high and has a brightly colored upper surface, may have belonged to an ancient priest named Ankhenmaat, although some of the inscriptions on it have been erased.
The deal was delivered Monday in Cairo by Daniel Rubinstein, the US chargé d'affaires in Egypt.
The transfer came more than three months after the Manhattan District Attorney's Office determined that the sarcophagus had been stolen from the Abu Sir necropolis, north of Cairo. She was later smuggled to the United States via Germany in 2008.
"This stunning sarcophagus was sold by a well-organized network that looted countless antiquities from the area," said prosecutor Alvin Bragg. "We are delighted that this object has been returned to Egypt, where it rightfully belongs."
Bragg said the same network smuggled a gilded sarcophagus from Egypt, which is on display at the Metropolitan Museum of Art in New York. The museum purchased the piece from a Parisian art dealer in 2017 for about $4 million. He was extradited to Egypt in 2019.
Former Egyptologist control Ancient Egyptian technique of removing the brain from the nose.

Source: Gazeta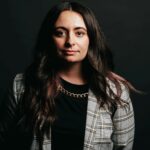 Barbara Dickson is a seasoned writer for "Social Bites". She keeps readers informed on the latest news and trends, providing in-depth coverage and analysis on a variety of topics.