Ramjet Studios has published a video journal dedicated to the upcoming post-apocalyptic sandbox titled VEIN. On the video you can see the gameplay of the project: character creation, object building, shooting and exploring the world.
The game is primarily positioned as multiplayer, but according to the description on Steam, it will also be possible to play it alone.
"In the near future, an apocalypse took place: zombies roam the earth, most people died and society collapsed. You are a survivor"says the official description.
Like other sandbox games, VEIN will require players to explore the open world in search of supplies and resources essential to survival. Crafting items, building a base, fighting bandits, hunting, fishing, and farming are included. In addition, the game will have controllable vehicles (cars and trucks). It can be upgraded.
Its features include advanced artificial intelligence, a well-developed character editor and a large number of objects that you can interact with. "You can interact with just about anything you see. Opening letterboxes, adjusting taps and knocking on doors. Throw a can of beans at zombies if you like."says the developer.
You can try the game for free on Steam by downloading the demo.🎁Free Hobo: Tough Life! In the new draw of VGTimes, as promised, we will be giving away 5 copies of the homeless simulator!
Source: VG Times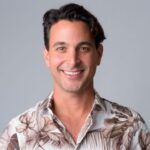 Calvin Turley is an author at "Social Bites". He is a trendsetter who writes about the latest fashion and entertainment news. With a keen eye for style and a deep understanding of the entertainment industry, Calvin provides engaging and informative articles that keep his readers up-to-date on the latest fashion trends and entertainment happenings.