New information has surfaced online revealing a new movie, Godzilla vs. Kong 2, which will be a sequel to the recent action movie Godzilla vs. Kong, with a different title.
In 2021 the movie Godzilla vs. Kong, in which the audience watched the confrontation between the two most iconic and well-known monsters. After the release of this picture, the future of the monster's cinematic universe was not certain, but recently new information appeared on the network that a sequel is in the works. Now it has also been revealed that the sequel to Godzilla vs. Kong so far has the working title Son of Kong, and not Godzilla vs. Kong 2, as the public may have thought. It is also noted that director Adam Wingard, who directed the "Godzilla vs. Kong" movie, may be returning to production on a new movie.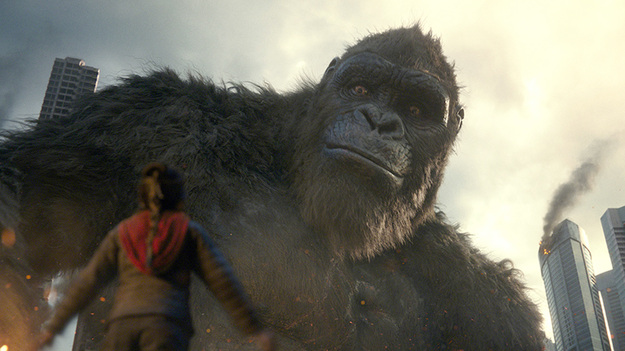 At the moment, the details of the movie "Son of Kong" are unknown. It's unclear whether both Godzilla and Kong will return to the film immediately, or whether they will continue to pack a punch. It's possible that the "Son of Kong" movie will only be entirely devoted to Kong and the Hollow Earth, who became famous in the latter movie. It's worth noting that previous director Adam Wingard himself stated that the Hollow Earth allows you to shoot a lot more material and show new monsters in the movie Godzilla vs. Kong 2. It is possible that in the new movie, Kong will face new monsters along with his son.
godzilla vs. Kong was released on March 25, 2021. The sequel, Son of Kong, doesn't even have a rough release date yet.

Source: Game Bomb