The National Museum of The Strong in New York has published a list of games eligible for the World Video Game Hall of Fame. The list contains 12 projects:
Age of Empires;
Angry Birds;
Barbie fashion designer;
Call of Duty 4 Modern Warfare;
computer room;
FIFA23;
Golden Eye 007;
The last of us;
NBA 2K;
earthquake;
Wii sports;
Wizardry.
Each of the above games was judged on criteria such as longevity, recognition and impact. You can vote until March 22 for a project that deserves a place in the Hall of Fame. The winners will be announced during the awards ceremony, which will take place online on May 4.
Earlier, The Times newspaper ranked the TOP 20 best games of all time.🍓 The boycott of the neural network has completely failed – Stable Diffusion can generate high-quality naked anime girls.
TOP 25 zombie games according to IGN. The Resident Evil 2 remake is at number 1
Empire magazine named the TOP 20 games of 2022. Elden Ring has surpassed God Of War: Ragnarok again
The TOP 10 most unoptimized games for PC have been released. It included The Witcher 3 and The Callisto Protocol
Source: VG Times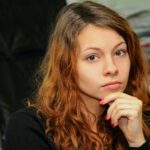 Christina Moncayo is a contributing writer for "Social Bites". Her focus is on the gaming industry and she provides in-depth coverage of the latest news and trends in the world of gaming.