Hogwarts Legacy will be released in almost a week, but a lucky few already have their hands on the discs. Among them was the redditor Significant_Spot_855, who had already played for several hours and shared his impressions.
Until now, the gamer experiences a continuous enjoyment. The game looks solid and the story is intriguing. So far, the redditor hasn't run into any major bugs, though the robes did occasionally glitch a bit.
During the game, Significant_Spot_855 saw the prologue – it begins in a place similar to Diagon Alley – arrive at Hogwarts and took part in several battles. The fights are a bit reminiscent of those from the Batman Arkham series.
An interesting detail is related to the choice of the faculty. The Sorting Hat will ask the player two questions and decide where to send them. You can agree with her choice, or choose the faculty yourself.
Box pictures:
Shots out of the game:
Graphics settings:
Hogwarts Legacy will release on February 10 (or February 7 for Deluxe Edition owners) on PC, PS5, and Xbox Series X/S. On PS4 and Xbox One, the project will be released on April 4 and on Nintendo Switch on July 25. 😢 Not even the icon helped
Source: VG Times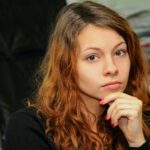 Christina Moncayo is a contributing writer for "Social Bites". Her focus is on the gaming industry and she provides in-depth coverage of the latest news and trends in the world of gaming.