A gamer named ChrisDaCow built the universe from within Minecraft by creating many galaxies and planetary systems, including our own (solar system). The author posted a video showing the result of his work and told the details. The project took the enthusiast about two months.
"I put my soul into these builds and posting this after two months of constant work is honestly very exciting. This is the best video I've ever made."— noted ChrisDaCow.
Initially, the gamer planned to create only a few planets, but as the project progressed, his world kept getting bigger. During the build, the player used some customizations, shaders, galaxy textures and console commands that made his task easier.
The man even managed to recreate the Pillars of Creation from a real photo.
When it came to the sun, the author made it using internal lighting and built the base himself from the brightest blocks.
The most difficult task was the construction of the Black Hole. The gamer had to think carefully and draw a detailed model to correctly implement the shapes and lighting.
Created World ChrisDaCow posted on Patreon.
As a reminder, last month we reported on another enthusiast who spent 10,000 hours excavating the entire Minecraft world. In addition, Hogwarts from Harry Potter was recreated earlier in the game. Before Night: Another Erotic Game Has Become One of the Most Profitable on Steam
Source: VG Times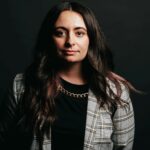 Dolores Johnson is a voice of reason at "Social Bites". As an opinion writer, she provides her readers with insightful commentary on the most pressing issues of the day. With her well-informed perspectives and clear writing style, Dolores helps readers navigate the complex world of news and politics, providing a balanced and thoughtful view on the most important topics of the moment.