What did this album mean to you? Maria del Mar Bonet?
This was my first full-length recording and it's very important. By then I had made a small album, so with that I started to seriously think about my career as a singer. A wonderful report by Toni Catany, a design by Francesc Guitart and arrangements by Antoni Ros-Marbà as the main element, a recording that took a lot of energy and gave me great pleasure.
Behind the refactoring there is always a review of the work done. Are you the friend of looking back?
No, no, I would never do that. Mine is today, tomorrow, the day after tomorrow and that's it. I logically listened to the album from start to finish a week ago. As I listen to it, I hear a young voice that means many things. A record that I really like because of the fresh air it has, a timeless record.
There is discs This is what enters the eye, and without a doubt. What do you see in those eyes today, those on the cover?
To Toni Catany. We went for a photo shoot at can Francesc Guitart, which has a patio with a beautiful overhead light. Toni studied the way to take the double photo at the same time, and the final result seemed and still looks very timeless to me. This was the start of a series of recordings that Toni Catany would photograph for me.
I already knew Toni Catany. How did the friendship between the two begin?
Our friendship was born in Palma a few years before 1970. I was still living in my parents' house, but already I wanted to go to Barcelona. I met him when I was 18. He and Joan Manresa came to my home on the Pelleteria floor, where I was born, to interview me. When I settled in Barcelona I connected with Toni and thus a friendship that would last forever was born, very close.
Did you choose the album cover art together?
No, it was Toni who dreamed of it. So I followed it, I thought it was a great idea. I had no idea for the cover. I have always maintained a constant artistic dialogue with Toni.
Antoni Ros-Marbà's work has always been prominent in the arrangements of this album.
It was a great thing for me. Ros-Marbà, a music label, gave the entire record an envelope of music and also a unity of taste. I wish I could record more with him, I have always loved him and he is a great person and also a great musician and a great director. But hey, he started out conducting here and there and didn't devote himself too much to music for beginner singers. I was very lucky to start with him.
This reprint comes in vinyl and cédé format. A staunch supporter of the record format?
Absolutely, always. Cede steals a lot from us. The smaller the format, the less we hear. Many harmonies of voice, instruments and many details are not found on CDs. On the other hand, listening to a record always excites me, it's the closest thing to real listening. I don't have Spotify.
Listening to this record takes me to a lost Mallorca. songs Drawing roots, memories, stories told… How do you imagine? Majorca In 50 years?
I don't want to imagine it. If this continues, our Mallorca will be very bad. If they do more and don't stop demolishing, if so many people keep coming, if so many tourists come, if our Serra continues to be trampled on by so many people… All this frightens me. Soon there will be no bees, we will not fit in. It will be just tourists. This doesn't make any sense.
We've seen for years Christmas sings Sibil La on the stage. What plans do you have for these holidays?
I used to sing Sibilla at the Bonanova church in Barcelona, ​​I've been doing it for over twenty years, but I don't say it anymore. I'm so glad I did because for me it was a way to celebrate Christmas. The fact that I was able to help Raval's children filled me because his is an association that works to help young people from North Africa, many of whom are on the streets and are used for sex and drug trafficking. It is very difficult for me to celebrate Nadal without my family. But hey, I'll do this with my brother and friends. But these Nadal parties don't really excite me. We always celebrated with Toni Catany and of course the gaps left by our friends and family members outweigh.
Source: Informacion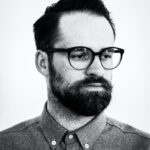 Brandon Hall is an author at "Social Bites". He is a cultural aficionado who writes about the latest news and developments in the world of art, literature, music, and more. With a passion for the arts and a deep understanding of cultural trends, Brandon provides engaging and thought-provoking articles that keep his readers informed and up-to-date on the latest happenings in the cultural world.