In Russia, it was proposed to limit the margin of food products at airports, railway stations and seaports. According to the news of the newspaper, the related bill was prepared by the Liberal Democrat Party. "News"refers to the document.
In the explanatory note to the document held by Izvestia, it is stated that on the territory of railway and automobile stations, sea and river ports, airports, food products are sold with a significant trade margin compared to stores, retail chains and other points. sales .
According to the newspaper, travelers do not have the opportunity to buy these products from other places. Therefore, they have to accept "such an unfair price policy".
"Moreover, at airports, citizens have no choice but to agree to purchase necessary food products at inflated prices, as pre-flight screening rules do not allow, for example, to carry containers with liquids. Its capacity is more than 100 milliliters," he said.
Yaroslav Nilov (LDPR), chairman of the State Duma committee, one of the authors of the bill, told the publication that regular citizens' objections to this issue caused the development of changes. According to him, for such separate regions, where enterprises have the right to determine their own value of goods, prices should be regulated by the state. The deputy explained that we are not talking about red caviar or expensive sausages.
He noted that the measure should apply to bottled water, baked goods and other food products, which "must not be ten times the cost".
Previously, Izvestia noted that the rise in vegetable prices around the world began to break all possible records.

Source: Gazeta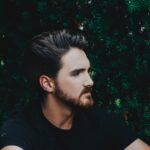 Ben Stock is a business analyst and writer for "Social Bites". He offers insightful articles on the latest business news and developments, providing readers with a comprehensive understanding of the business world.