Judging from data from RIA Novosti, which refer to the EU's national statistical departments, in August France increased the volume of imports of Russian goods by a quarter – up to 1.1 billion euros on a monthly basis. Imports rose for the first time since February, when the figure stood at 1.8 billion euros, after which France reduced its spending on Russian goods for five months. However, the level of delivery remains 40% lower than in February.
The main importers of Russian goods in August:
1. Germany – €2.7 billion;
2. Italy – € 2 billion;
3. Netherlands – 1.5 billion euros
Portugal showed the strongest activity, increasing imports more than 9 times to €79 billion: Latvia (+44%), Austria (+27%), Spain (+27%), Greece (+15%) and Slovakia (+6 ) %).
However, exports to Slovenia fell by 60% and exports to Ireland by 64%. The largest decreases were recorded in Sweden (40%), Ireland (39%) and Spain (39%).
Russia also continues to buy from European suppliers, in August Cyprus became the growth leader – the volume of exports to the Russian Federation increased by 6.7 times. Next comes Hungary, up 23%, Belgium up 19%, Germany up 13% and Lithuania up 2% (€292m, the highest level since February). However, Germany and Italy remain Russia's main suppliers, with EUR 1.15 billion and EUR 462 million, respectively. Poland in the top three – 342 million euros.
Data before special processing
According to the Federal Customs Service of Russia, in January 2022, exports to France amounted to $ 1.08 billion, and for the year (from January 2021 to January 2022) – 11.1 billion dollars, with an annual trade turnover of 24 billion dollars.
Exports to Germany in January — $5.13 billion Annually — $32.8 billion Total annual trade turnover — $61.7 billion
Exports to Italy in January – $2.22 billion For the year – $21.5 billion Total trade turnover – $34.3 billion
In January 2022, the Netherlands bought Russian goods for $ 4.8 billion – $ 47.9 billion last year. The total trade turnover for the year amounted to $ 52.4 billion.
Market diversification
After the start of Russia's special military operation in Ukraine, Western countries imposed a series of sanctions on Russia, banning the export of both a number of goods from the consumer and industrial sectors, as well as goods that can be used for military purposes. It included petroleum, timber, cement, precious metals, seafood, printing ink, a range of chemicals, flowers, semiconductors, and other commodities. The EU also restricted the import of Russian mineral fertilizers.
The restriction of trade with European countries forced the Russian Federation to increase its activities in other regions. The press service of the Deputy Prime Minister of Russia, Victoria Abramchenko, said that in the 9 months of 2022, the trade turnover between Russia and the CIS countries increased by 6.8%. Exports increased by 1.2% to $45.9, imports increased by 18.1% to $26.7 billion. The share of goods trade with CIS countries in Russia's total trade turnover reached approximately 11.5%.
There is also an active growth on the Chinese side. Russian Prime Minister Mikhail Mishustin said that the trade volume between Russia and China approached 150 billion dollars in the 10 months of this year.
"Despite the negative external environment, Russia-China trade turnover is showing double-digit growth rates. "In the ten months of this year, it has increased by almost a third, approaching $150 billion."
He noted that this is already higher than the figures in the whole of last year.
In September this year, Putin noted that his goal of reaching $200 billion in trade with China was "on the verge of being realized." According to him, this year the trade turnover will reach about 180 maybe 190 billion dollars.
Since oil and gas revenues accounted for a significant portion of Russia's budget revenues, budget replenishment was in jeopardy due to Western sanctions – the gradual cutoff of Russian oil and gas. India, China and Turkey have become new buyers of energy resources from the Russian Federation. Thus, due to the supply of energy resources, Russia's exports to China increased by approximately 60 percent compared to last year. Almost 70% of export volume fell on oil, gas and coal. The situation with India is similar – in the first half of 2022, the volume of trade between Russia and India almost tripled the 2021 figures. Due to oil exports, the intensity of trade accelerated – the growth in supply increased by 3.5 times.
Despite EU sanctions, trade between Russia and European countries has not stopped. Thus, in August, France – for the first time in six months – increased the volume of imports from the Russian Federation, judging by the analysis of RIA Novosti. By the end of the summer, Portugal was the most active buyer of goods from Russia in Europe, while Slovenia and Ireland significantly reduced their interaction with the Russian Federation. In the material of socialbites.ca how Moscow trades against the backdrop of sanctions.

Source: Gazeta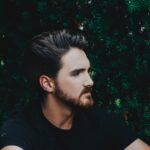 Ben Stock is a business analyst and writer for "Social Bites". He offers insightful articles on the latest business news and developments, providing readers with a comprehensive understanding of the business world.