At the Antakalnis cemetery in Vilnius, work has begun to dismantle the six steles from Lithuania's largest monument in memory of the Soviet soldiers who died in the Great Patriotic War. TASS Regarding the metropolitan municipality.
According to the information received, the preparatory work that started last week has been completed, and the contractor has started the dismantling of the pillars.
As expected, the dismantling will be completed by Catholic Christmas.
The city authorities ordered the demolition of six steles depicting soldiers from various branches of the armed forces at the Antakalnis cemetery in Vilnius in June. The dismantling was originally scheduled to take place before 1 November, but this was thwarted by the advice of the UN Human Rights Committee, which called for the temporary refrain of further dismantling of monuments to Soviet soldiers, including the monument in the capital. .
However, in Lithuania He insisted On the legality of dismantling Soviet monuments.

Source: Gazeta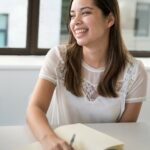 Emma Matthew is a political analyst for "Social Bites". With a keen understanding of the inner workings of government and a passion for politics, she provides insightful and informative coverage of the latest political developments.