On the last weekend of May, traffic inspectors in different regions of Russia will strengthen traffic control and actively search for drunk drivers and other violators, the regional traffic police announced the implementation of preventive measures.
So, "continuous checks" of drivers for sobriety were announced by traffic inspectors of the Tyumen region, Belgorod region, Kirov region, Kursk region, Crimea, Smolensk and Vladikavkaz. "Large-scale raids" were declared in the Samara region, the Ryazan region, the Lipetsk region and other regions.
"Within the scope of continuous inspections, traffic police stop all vehicles on a certain part of the road and evaluate the situation of each driver. Special attention is paid to the presence of signs of drunkenness, "the traffic police said.
In the Irkutsk region, the traffic police announced "strict controls" to detect violators of the rules on the use of seat belts and the transport of children. In Kaluga, traffic inspectors will raid drivers with tinted windows. In addition, from May 29 to June 2, a preventive event will be held to search for violators of motorcycle transport on the territory of the Republic of North Ossetia-Alania.
Previously reportedIn Moscow, traffic cops were instructed to check cars for suspected drones.

Source: Gazeta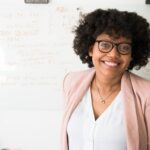 Anika Rood is an author at "Social Bites". She is an automobile enthusiast who writes about the latest developments and news in the automobile industry. With a deep understanding of the latest technologies and a passion for writing, Anika provides insightful and engaging articles that keep her readers informed and up-to-date on the latest happenings in the world of automobiles.