Japanese cars are traditionally considered one of the most reliable. But they cannot boast of corrosion resistance. This was told by the director of the coachbuilder of the gas station "Viaduct" Alexei Marland.
According to him, it is on Japanese cars that there is the weakest paintwork among foreign cars. Well, unprotected metal naturally starts to rust.
"The paint quality of almost all Japanese car manufacturers is poor, there are unpainted wing tips and doors," said Marland.
Toyota used to have better paint durability, but lately it's gotten worse.
The expert called the German representatives of the premium segment (Mercedes-Benz, BMW Audi) the cars with the thickest and highest quality paintwork.
Source: Gazeta.ru
Source: Z R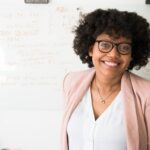 Anika Rood is an author at "Social Bites". She is an automobile enthusiast who writes about the latest developments and news in the automobile industry. With a deep understanding of the latest technologies and a passion for writing, Anika provides insightful and engaging articles that keep her readers informed and up-to-date on the latest happenings in the world of automobiles.