More than 1,400 people took part in the competition to create the best prototype of an Atom electric car in the Minecraft universe. The results were summarized in Kazan in the IT park named after Bashir Rameev at the presentation of the project.
The jury paid attention to parameters such as the original, futuristic look, the comfortable interior and the functional operation.
The developers plan to present a functional prototype of the machine as early as 2023. And to launch Atom in a series – in 2025.
The Atom startup was born in 2021 in Naberezhnye Chelny with the support of KamAZ. Over time, it has grown into an international project involving more than 250 car designers and IT professionals.
As the developers say, "Atom" is not just an electric car, but an explosive mixture of a car and software – a computer program, a kind of gadget on wheels. Many options of this machine can be programmed by the owners themselves.
Source: Russian newspaper
Source: Z R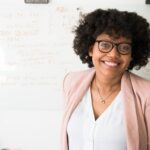 Anika Rood is an author at "Social Bites". She is an automobile enthusiast who writes about the latest developments and news in the automobile industry. With a deep understanding of the latest technologies and a passion for writing, Anika provides insightful and engaging articles that keep her readers informed and up-to-date on the latest happenings in the world of automobiles.