The fourth generation iPhone SE will receive significant changes in terms of design and hardware. In this respect reports MacRumor portal.
According to the source, the iPhone SE 4 will inherit the design of the base iPhone 14 model with minor changes such as the addition of the USB-C connector and the action button seen for the first time on the iPhone 15 Pro flagship smartphones. It will be used instead of the proprietary silent mode switch, which has the ability to perform various functions according to the user's preference.
It is also stated that the new iPhone SE will be equipped with a single 48-megapixel camera and flash. The company is testing two possible designs for the back of the device. In the first case, the camera and flash are combined into a single rectangular block. In the second design, the camera protrudes above the body while the flash is positioned flush with the body.
Apple's budget smartphone also features the OLED display and Face ID facial scanner found on the iPhone 14. iPhone SE 4 is expected to be released in spring 2024.
Previous iPhone 15 Pro owners reported for overheating of smartphones.

Source: Gazeta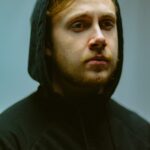 Jackson Ruhl is a tech and sci-fi expert, who writes for "Social Bites". He brings his readers the latest news and developments from the world of technology and science fiction.