During the Apple presentation held on September 12, 2023, traffic to the PornHub service dropped to 11.6%. information about this seen On the official website of the porn resource.
At the beginning of the presentation (20:00 Moscow time), porn resource traffic from Apple devices dropped by 6.9%. The biggest drop (11.6%) was recorded during the introduction of Apple Watch Series 9 and Apple Watch Ultra 2. Another big drop in traffic to the porn site (11.4%) occurred during the announcement of the iPhone 15 Pro.
People were least interested in the part of the presentation devoted to Apple's environmental commitment; at that moment traffic was only down 5%. The company's story about the ability of new iPhones to use satellite communications to call emergency services for people in emergency situations on the road also did not cause a stir – traffic to the porn resource at that moment fell by 5.6%.
Following the rollout, PornHub traffic from Apple devices continued to be below average for a while. The company attributes this to the fact that Apple fans may be distracted while discussing new products with friends and colleagues.
Previously on iOS 17 seen Protection from pornography.

Source: Gazeta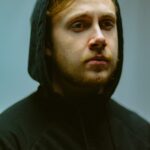 Jackson Ruhl is a tech and sci-fi expert, who writes for "Social Bites". He brings his readers the latest news and developments from the world of technology and science fiction.