The latest update of Mortal Kombat 11 has caused some dissatisfaction among players – instead of adding new content or improving gameplay, it featured Hogwarts Legacy ads on the main screen. In this respect informs Playground portal.
So, when launching Mortal Kombat 11, players see the Hogwarts Legacy trailer and a link to the game page in the store. In addition, an advertising poster for a game set in the Harry Potter universe is constantly displayed at the top of the screen. Previously, this space was used to promote products that had at least something to do with Mortal Kombat.
It is stated that both games have nothing in common. The only thing that unites the fighting game and the magical world is the publisher versus Warner Bros Games. Moreover, there were no ads in the publisher's other games.
Formerly socialbites.ca saidThat the authors of Hogwarts Legacy have released a patch for people with arachnophobia.

Source: Gazeta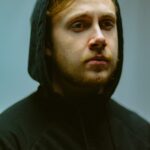 Jackson Ruhl is a tech and sci-fi expert, who writes for "Social Bites". He brings his readers the latest news and developments from the world of technology and science fiction.