The new installment of the Mortal Kombat fighting game series may be announced from April 10-16. In this respect informs The edition of Glitched cites a post on Twitter by cyber athlete and insider Dominic McLean speaking under the alias SonicFox.
"I expect Mortal Kombat 12 to be announced as early as next week," wrote McLean, without adding any details.
Soon, another insider, Jez Corden, author of Windows Central, left a comment at the bottom of the SonicFox post. He wrote one word – "September". Journalists believe Corden's message may refer to the game's approximate release date.
It is known for certain that the NetherRealm studio is working on Mortal Kombat 12. In February 2023, as part of a report to investors, fighting game publisher Warner Bros. announced that NetherRealm Studios' next game will be a new iteration of Mortal Kombat.
According to initial rumors, Mortal Kombat may be one of the most content-packed games in the series. Mortal Kombat is expected to have the same number of characters as Mortal Kombat: Armageddon, with around 60.
Formerly socialbites.ca Wrote That Mortal Kombat 11 became one of the best-selling console games in Russia in 2022.

Source: Gazeta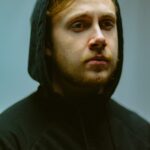 Jackson Ruhl is a tech and sci-fi expert, who writes for "Social Bites". He brings his readers the latest news and developments from the world of technology and science fiction.