Engineers at Columbia University have 3D-printed an edible seven-ingredient cheesecake for the first time. Previously, this technology was limited to using only a few components, informs New Atlas portal.
To print the dessert, engineers equipped a 3D printer with food syringes filled with "edible ink." It should be noted that not every product is suitable for use as an ink – the substance needs to be soft enough to pass through the syringe print head and at the same time viscous enough to hold its shape. That's why the engineers decided to use cracker butter, peanut butter, strawberry jam, nut butter, mashed banana, cherry juice, and cream.
Fused Deposition Modeling (FDM), which is widely used in 3D modeling, prototyping and industrial production, was chosen for printing. This method has been further developed so that the printer can thermally process materials using a laser system.
As a result of the experiment, it took the engineers eight tries to get a relatively "nice" cheesecake. In each new experiment, the scientists used a different principle to create a dessert so it didn't fall apart.
The researchers said they will continue to refine the 3D printing process so that printers can create meals that look more appetizing.
Formerly socialbites.ca saidthat transparent speakers are offered without speakers and subwoofers for 53 thousand rubles.

Source: Gazeta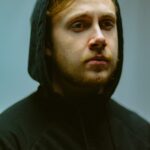 Jackson Ruhl is a tech and sci-fi expert, who writes for "Social Bites". He brings his readers the latest news and developments from the world of technology and science fiction.