Questionnaire.ru and Motive agency & production service experts conducted a research and found out which technological gifts women would like to receive on March 8th.
The vast majority of women surveyed, i.e. 96% of respondents, admitted that they enjoy receiving gifts on International Women's Day. At the same time, 50% of respondents admitted that they are always satisfied with their gifts.
Overall, 81% of respondents will be happy to receive gadgets, electronics or home appliances on March 8. 51% of them want to buy kitchenware, 46% want a smartphone or tablet, 45% want health and beauty equipment, 42% want to buy smart watches or other gadgets such as smart speakers as gifts. Also, welcome gifts were a computer or laptop (37%) and a robot vacuum (37%).
About 30% of the respondents clothing care equipment – iron, steam generator or sewing machine, 27% – headphones or other accessories, 25% – household appliances (smart lights, humidifiers and others) and 22% – a TV or home theater.
Formerly socialbites.ca saidwhich iPhone colors are more popular.

Source: Gazeta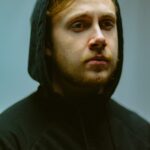 Jackson Ruhl is a tech and sci-fi expert, who writes for "Social Bites". He brings his readers the latest news and developments from the world of technology and science fiction.