A designer from the YouTube channel Avdan has released a trailer for the Windows 12 concept update. informs Neowin portal.
The designer decided to improve the existing features and looks of Windows 11. He believes Windows 12 will feature a more dynamic widget area that includes players, stocks, calendar, and weather. It offers to show notifications on the other side of the taskbar.
The concept has also revised the quick settings section, focusing on the usability of tiles. For example, it is recommended to show Bluetooth devices and available Wi-Fi networks immediately after opening the quick settings menu, without the need to perform additional actions.
In addition, the designer came up with an unusual adaptive wallpaper, the elements of which are scrolled so that when widgets are installed on the desktop, they do not overlap.
Avdan also offers an alternative approach to multitasking by separating two apps in the same window and grouping files into collections in File Explorer.
According to rumors, the release of Windows 12 may take place in 2024.
Formerly socialbites.ca saidMicrosoft fixed a bug that caused performance degradation in games on Windows 11 22H2.

Source: Gazeta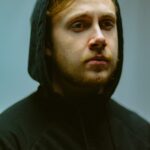 Jackson Ruhl is a tech and sci-fi expert, who writes for "Social Bites". He brings his readers the latest news and developments from the world of technology and science fiction.