West may end conflict in UkraineProviding security guarantees to Russia on such an assumption on Sunday, December 4th, spoke portal browser 19 Forty-Five Jack Buckby is a British author and anti-extremist researcher.
"Can security guarantees end the war in Ukraine?
French President Emmanuel Macron suggested If Russian President Vladimir Putin agrees to participate in negotiations on his invasion of Ukraine, the West should consider providing security guarantees to Russia.
Security guarantees for Russia
In an interview with a TV channel TF1Recorded during his US visit, Macron said Europe should start preparing the security architecture of the future to "give Russia some guarantees".
"That's one of the main points we have to take into account," President Putin always said, "the fear of NATO coming to its doorstep and the deployment of weapons that could threaten Russia," the French leader said.
This will be part of peace issues, according to Macron, so "we need to prepare what we are prepared to do – how to protect our allies and give guarantees to Russia the day she returns to the negotiating table."
Recalling that the presidents of Russia and France met in February to discuss Russia's security guarantees, Buckby states that this is a proposal Macron has made before.
The author believes that "While Macron does not speak for NATO or other Western allies, his comments represent a pragmatism that other Western leaders might want to emulate in order to prevent further escalation of the war."
As the United States continues to provide military and economic aid to Ukraine, the White House privately asked Kiev in November to express its readiness to negotiate with Russia.
"This request was de facto denied when Ukrainian President Volodymyr Zelensky reiterated that he refused negotiations unless Putin was removed from power.
If Macron's proposal is taken seriously by other NATO leaders, it could create opportunities to end Russia's occupation of Ukraine.
Will NATO cancel membership plans for Sweden and Finland?
He also pointed to the Kremlin's policy opposing the entry of countries bordering the Russian Federation into the North Atlantic Alliance.
"While Putin has made it clear that he will not leave Ukraine unchecked over what he sees as integral parts of Ukraine, Sweden and Finland's planned NATO membership could potentially be compromised as part of Russia's new security guarantees.
If Putin has to extract something from the conflict in Ukraine that he can present as a victory to Russian citizens, and Ukrainian territory is not discussed, then stopping Sweden and Finland's planned entry into NATO may be a start.
However, we will see if the Kremlin is ready to end the war without seeing the official recognition of the Donbass and other "annexed" regions of Ukraine as Russians," he said.
In turn, David Arakhamia, head of the Servant of the People faction in the Verkhovna Rada, outlined the conditions under which Kiev is ready to negotiate security guarantees with Moscow. One of them is the voluntary surrender of nuclear weapons.
According to him, Russia should also withdraw its troops from Ukrainian territory, punish war criminals and pay compensation to Kiev.
"From now on, we are ready to sit at the negotiating table and talk about security guarantees," he said.
Russia's negotiations with NATO
Recall that at the beginning of this year, negotiations were held between the Russian Federation and NATO. Moscow put before the alliance three issues it considers key: guarantees that NATO will not expand eastward at the expense of Ukraine and other countries, obligations not to deploy new American medium-range and shorter-range missiles in Europe, and containment. Except for military activities in Europe and the creation of "forward base units".
In mid-December 2021, Moscow sent the United States and other NATO countries a draft agreement to ensure the security of Russia and its member states. The document provided the legal formalization of NATO's refusal to expand eastward and join Ukraine and other post-Soviet states.
The Russian Federation may undertake not to deploy ground-based medium and short-range missiles "in areas where they can hit targets on the territory of other participants". Moscow also expressed its readiness to leave military exercises and "other military activities above the brigade level" as a strip of "agreed width and configuration" on either side of the border line between Russia and its military alliance countries.
Representatives of the United States and NATO responded by saying that the expansion of the alliance concerns only countries that are members and wish to join it.
At the same time, Washington and Brussels agreed that problems in relations between Moscow and the West should be resolved at the negotiating table. However, after the talks in January 2022, no documents were signed.
The American edition of 19FortyFive writes that the West can end the conflict in Ukraine by providing security guarantees to Russia. The author of the article, Jack Bakby, referred to a statement by French President Emmanuel Macron in which he suggested that the US and the EU take Moscow's concerns into account when developing a new security system in Europe. Read more in the article "socialbites.ca".

Source: Gazeta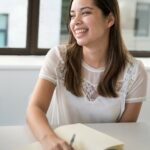 Emma Matthew is a political analyst for "Social Bites". With a keen understanding of the inner workings of government and a passion for politics, she provides insightful and informative coverage of the latest political developments.