Petersburg to Istanbul
Moscow "Spartak" student Artem Dzyuba agreed with the new club – the four-time champion of Russia will spend the next season in the Turkish "Fenerbahce".
The 33-year-old striker will earn more than 2.5 million euros a year, Match TV said, citing a source close to the situation.
Artem and a Fenerbahce representative discussed the agreement during the winter months.
For more money than now, and in the current situation, they have agreed on an annual salary of 2.5 million euros plus bonuses for personal and club achievements, as well as a signing bonus as a free agent.
"The parties are discussing the final version of the agreement and are close to signing the agreement," he said.
The fact that Dziuba will change the club officially became known on May 22 – on this day, the striker posted a farewell video on social networks and announced that he would not renew the contract with Zenit Petersburg, with whom he played since 2015.
During this time, he played 249 matches for Zenit, scoring 108 goals and making 70 assists, winning nine titles – four titles in the Russian Premier League, three victories in the Russian Super Cup and two Russian Cups.
"It is impossible to predict what will happen to Artem"
Former striker of Moscow Lokomotiv and the Russian national team Dmitry Bulykin, in an interview with socialbites.ca correspondent, noted that at this stage it is impossible to predict how Dzyuba will feel in the Turkish championship.
"If he chose Fenerbahçe, he probably weighed the pros and cons and decided to change the region to play in European cups. This, I think, was an important factor for him when making his decision.
No one can say whether the Turkish championship suits him or not. I know of many examples where players come to a league that seems suitable to them and show nothing there. I also know those who came to the new championship and opened there with renewed vigor.
It is impossible to predict what will happen to Artem here – you can only wish him good luck in new conditions, "said Bulykin.
According to him, Dzyuba's age will not affect his game in any way in the near future.
"Is Dziuba going to be 34 soon? Look at Cristiano or Messi, age doesn't matter anymore. The important thing is how you show yourself and whether you help the team, what you can do," he said.
Former goalkeeper of the capital "Spartak" and the national team of the Soviet Union Anzor Kavazashvili chose the desire to prove to haters that he is still in shape as the main motivation of Dziuba in Turkey.
"This is the right move, great, congratulations to him! Of course, his first visit to Turkey will be difficult for him, but since he decided to choose this region himself, he has to do everything and force everything to show himself and prove his worth. Only the game can motivate him, nothing else. Show everyone that it's early, discounted.
Will he return to the Russian national team? Here I am thinking: "Everyone, goodbye! Goodbye Homeland! Kavazashvili said:
Former head coach of the Russian national team, Boris Ignatiev, noted that Dzyuba had to try hard at first to please local football fans.
He has done a lot for himself, Zenit and other clubs. Be that as it may, everyone looked at him and waited for the extravagance. Football life is not eternal, so everything that Russian football did not achieve in its territory, I hope it will work out abroad as well.
Dzyuba did the right thing, thanking Zenit, without saying anything bad about the club leaders, perhaps something that was highly anticipated. Artem is far from being an ordinary person, he expresses his views and vision at every opportunity. Realizing that he had achieved everything here, he made the right decision.
Fenerbahçe is a very successful and serious club with demanding fans and a great history. The fans who will motivate Dzyuba from the first to the last minute to devote themselves to the game, "says the former coach of the national team.
According to him, it is too early to talk about the end of his football career after his contract with the Istanbul giants expired.
"It's hard to talk about it right now. If he's in good condition, if he doesn't lose his motivation and love for the game, for training, why not? With age, all players slow down and Dziuba's speed is not an important skill of the game. His size creates pressure and this can be done on the football field at any age.
It's important that he fits the team's vision of coaching and shows his strengths – fighting in the penalty area, driving martial arts, holding the ball. The main thing here is not to lose interest in life. Well, to the game.
It will not be easy for him to perform in Turkey, but it will be more interesting for us to follow him. He understands this very well. Dziuba is an ambitious person, so while he is playing high-quality football he will look at Russia and say: "You were in a hurry to fire me," Ignatiev concluded.
It will be possible to see Dziuba on the field in less than a month – on July 19, Fenerbahce will play their first official match of the season against Dynamo Kiev in the second qualifying round of the Champions League.
Petersburg's former forward "Zenith" Artem Dzyuba will continue his career in the Turkish Super League – the former captain of the Russian national team signed a contract with Fenerbahçe. According to Match TV, the striker's salary is St. It will not differ much from the salary he received in St. Petersburg. socialbites.ca experts Dmitry Bulykin, Boris Ignatiev and Anzor Kavazashvili commented on Dzyuba's move to a new country and also listed the key factors by which the 33-year-old striker's play in Russia will be evaluated.

Source: Gazeta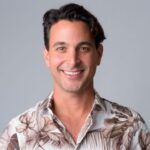 Calvin Turley is an author at "Social Bites". He is a trendsetter who writes about the latest fashion and entertainment news. With a keen eye for style and a deep understanding of the entertainment industry, Calvin provides engaging and informative articles that keep his readers up-to-date on the latest fashion trends and entertainment happenings.