Girona will learn the name of their first opponent in the League on Thursday. There will be no Alcorcón or Amorebieta, to give two examples. The closest geographical references could be Real Madrid or Athletic. Derbies will return With Barça and Espanyol, Real Sociedad A will appear in Anoeta, not B. Finally.
Girona is finally back in the First Division. Finally the second drama is over, damned promotions curses. The red-and-white team is back in the top category, finally smiling at the Canary Islands with a hint of wealth persistently denied to them, by whom and why I don't know. Michelle Having managed to stay in the relegation position for five days, he knows how to exorcise the demons of the team to the point of destroying the curse that engulfed his predecessors.
The team's goal lit the way back. The club's historic striker. The deadliest finisher in the category. The league's top scorer added another figure to document his talent. Like Eibar. Decisive in the semi-finals and decisive in the final, Christian StuaniAt 36, he didn't want to say goodbye to this (soccer) world on any platform other than the First Division, where he should always stay.
The guide was followed by others in a motivated way. Samu Saiz, who took his place, until Alex Baena, seconds after seeing yellow and being scolded by the captain and ending with arnautearing up the sense of guilt by giving 1-3 points after being surprised by Charles Ruiz Tenerife drew.
They played the same as last week. The best of the team, according to each coach, are in the most important event of the season. and the same tactical approach and the same attitudinal approach. Tenerife came out in the spirit of the first game: in Girona they wanted to keep the draw for the second game and it was not worth losing at home.
Forced to bid, needing at least one goal, Michel's eleven wanted to run the game. By taking over the canaries' nest, he did not underestimate the canaries' measure of privilege. Speculation, pain and Stuani's punishment.
Until then, danger lurked on Soriano's court, with an indirect foul from Bueno failing and a brilliant shot from Samu Saiz a minute before Juanpe's shot. Gonzalez. you came in Ivan Martin, He was injured by a hard entry from Alex Corredera from behind and left the field in tears, between physical and mental pain.
Stuani's goal delivered the transformation that could be expected. It was almost instantaneous, despite three minutes remaining, which was nine due to the breaks in between. injuries and VAR review of Tenerife penalty claim. It was the first sign of despair.
with 0-1 had to squeeze the chicharrero box and Girona retreated, following the impulse of reason. Such was the duel in the second half if Michel could not prevent it.
He couldn't because Tenerife immediately pressed for the goal that gave them confidence. them and amateurs. In the midst of a shower of crosses, Carlos Ruiz crossed over Arnau's back and landed on a past cross. Girona came out comfortably from the back before and after the draw because locking themselves in the back was suicidal. Álex Baena scored in one of those exits, Stuani's anger still raging after he was shown a yellow card for not suppressing his anger. In another astonishing appearance as he lived, Arnau came in to finish off a far free kick that brought Girona closer to First Division glory.
Data sheet
Tenerife: Soriano (4); Moore (5), Sergio González (5), José León (5), Mellot (4), Mollejo (6), Sanz (6), Corredera (6), Bermejo (4); Enric Gallego (4), Mario Gonzalez (5).
Coach: Luis Miguel Ramis (4).
Amendments: Ruiz (7), S. González (art. 46); Ely (5) Bermejo (d. 64); Shahoua (5), M. González (d. 64); Muñoz (sc) Mellot (d. 78); By Martín (sc) Corredera (d. 81).
Girona: Juan Carlos (7); Bueno (7), Bernardo (7), Juanpe (8); Arnau (7), Lozano (6), Valery (6); I. Martin (sc), Aleix (7); Baena (7), Stuani (8).
Coach: Michel Sanchez (8).
Amendments: Saiz (7) for I. Martín (art. 17); V. Sánchez (soon) Saiz (d. 85); Nahuel (sc) Stuani (d. 85); Terrats (sc) Baena (d. 91); Jairo () Arnau (d. 91); .
Goals: 0-1 (art. 42), Stuani (l); 1-1 (art. 59), Ruiz; 1-2 (m. 68), José Leon (pp.), 1-3 (m. 80), Arnau.
Judge: Archdeacon Monescillo (7), cast from La Mancha.
Cards:: Corredera (m. 13), Gallego (m. 31), Juanpe (m. 32), S. González (m. 41), Baena (m-68), Saiz (m. 81). Aleix (d. 90), V. Sánchez (d. 97).
Stadium: Heliodoro Rodriguez.
Audience: 22,083.
Source: Informacion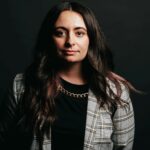 Barbara Dickson is a seasoned writer for "Social Bites". She keeps readers informed on the latest news and trends, providing in-depth coverage and analysis on a variety of topics.