Mayra Pelayo joined the Mexican squad following the withdrawal of Jasmine Casarez.
The Mexican women's team returns to the stage. During the month of September, They will play two matches of the Qualification for the 2023 W Gold Cup, facing Puerto Rico at Azteca Stadium and Trinidad and Tobago at Hidalgo Stadium on September 22 and 26.
The list announced by Spanish coach Pedro López includes the return of Reyna Reyes, Mexican-American of the Portland Thorns of the NWSL, as well Scarlett Camberos who had not been called since she left América of the Liga MX Femenil and signed with Angel City of the United States due to harassment by José Andrés 'N', who is currently in prison in Monterrey. Moreover, these are the other players called up.
GOALKEEPS: Itzel González, Estefhany Barreras, Alejandría Godínez
DEFENSE: Kimberly Rodríguez, Karina Rodríguez, Angélica Torres, Reyna Reyes, Kenti Robles, Greta Espinoza, Anika Rodríguez, Cristina Ferral
MIDFIELDERS: Natalia Mauleón, Karla Nieto, Alexia Delgado, Nicolette HernAndez
FRONT SIDE: Joseline Montoya, Scarlett Camberos, Mayra Pelayo, Carolina Jaramillo, Diana Ordoñez, María Sánchez, Charlyn Corral, Christina Burkenroad
Club América's Nicolette Hernández came into the squad as a replacement for Stephany Mayor, who was absent due to an injury.
Joseline Montoya from Club Tigres came into the selection as a replacement for Kiana Palacios from America
Mayra Pelayo of Xolas de Tijuana joined the call to replace Jasmine Cazares of the Bravas de Juárez.
Source: Goal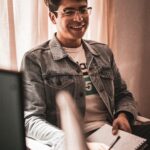 Gregory Robert is a sports aficionado and a writer for "Social Bites". He provides in-depth coverage of the latest sporting events and trends, offering a unique and knowledgeable perspective on the world of sports.