The founder and host of the Hardcore Fighting league, Anatoly Sulyanov, has offered blogger Amiran Sardarov and rap artist Alisher Morgenstern $1 million for a fight in Dubai (UAE).
"We've been following the feud between rapper Alisher Morgenstern and pop MMA founder YouTube blogger Amiran Sardarov for over two weeks. Alisher, as always, is handsome, witty, and Amiran counterparts. In one of the correspondences, a word popped up that we followed, namely, " fight". I have a proposition for you guys. Let's have a boxing or MMA fight as you wish at the Coca-Cola Arena in Dubai. Alisher, you were once ready to fight for 20 million rubles.
All right, let's add a little bit and offer each of you $500,000. I think it will be very interesting.
But one condition: The fight can end either with a knockout or with a medically justified refusal to continue the fight. Let's do it guys. I am waiting for your answer, "Sulianov said in a video message posted on social networks.
Returning from the US after a failed attempt to build a career, Sardarov had previously criticized Russian stars who went to Dubai, including Morgenstern. He turned to the rapper and urged him to return to his homeland.
"Uncle, we need you, we miss you. You are missing in Russia. Here you still feel at home. You are in the throes of creativity. And what is there? Just because you are tired and went abroad to rest in the sun, now you will be happy after moving to you. But Then everything turns into hell, you do not understand how to get out and admit to yourself that you made a mistake, "said Sardarov in an interview with the YouTube channel Vpiska.
Morgenstern left Russia over allegations of drug propaganda in his work. According to Sardarov, if the rapper publicly apologizes, he will be able to return without any difficulties.
"I'm ready to adapt to Alisher," the blogger stressed. At the same time, Sardarov noted that if Morgenstern returns, he must change his behavior and "grow" in order to avoid new problems.
Morgenstern admitted that he was afraid to come to his homeland, even if he wanted to. The artist urged the interlocutor to take responsibility if he faced criminal prosecution on his return.
"Let's make an official document approved by the state, if they suddenly sue me when I return, will you sit in my place? Unfortunately, this is not legally possible. And in general, what confidence do you have after all your actions?
I love Russia. I want to go to a cottage in Ufa. st. Petersburg, even in traffic jams on the Moscow Ring Road. But I'm just scared, you know
– Morgenstern replied on Telegram, – I understand you are having a hard time. No interest, family, children. Even the conflicts ceased to be exported. Just find a job you love and do it. Good luck".
Currently, neither side has taken any official steps towards the duel that Sulyanov insisted on. At the same time, Sardarov published a correspondence screen with Morgenstern, where they discussed the conditions of a possible war. This offended the rapper, who blamed his rival for leaking the correspondence and said "it's embarrassing to even beat a face like that".
Last summer, we remember, Morgenstern signed a contract with Hardcore Fighting. Among his possible rivals was the MMA fighter, former Bellator middleweight champion Alexander Shlemenko, with whom the rapper repeatedly got into a media absence clash. However, their confrontation remained only a matter of discussion. According to blogger and pop-MMA fighter Artem Tarasov, the duel between Alisher and Sardarov seems much more real.
"A fight between Morgenstern and Amiran Sardarov is of course possible, because half a million dollars is a lot of money for both one and the other. I think it would be a good fight.
Amiran definitely needs this fight and Morgen needs to have a good time, not in Russia – why not? It would be a very cool match and in principle they both play sports.
One is a rapper and the other is a blogger. This isn't even pop MMA, it's show business boxing, so to speak. I am glad that Anatoly Sulyanov found the strength to try to organize such fights, he has great respect for this. Because blaming people with feelings, just talking about this fight is very valuable. Sulyanov is a great strategist, well done. And this fight is real. Alisher agrees, but judging by Amiran's Telegram, he's not taking it seriously yet. When he gets it, maybe everything will be alright. But I think that it will not happen in the near future – maybe in the fall, "Tarasov told socialbites.ca.
The head of the Hardcore Fighting and Hardcore MMA punches league Anatoly Sulyanov took the initiative to organize a fight between blogger Amiran Sardarov and rapper Alisher Morgenstern. Sulyanov offered both 500 thousand dollars for this fight. Blogger and pop-MMA fighter Artem Tarasov, in an interview with socialbites.ca, praised Sulyanov for his initiative and said that he sees this fight as real.

Source: Gazeta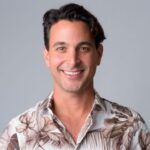 Calvin Turley is an author at "Social Bites". He is a trendsetter who writes about the latest fashion and entertainment news. With a keen eye for style and a deep understanding of the entertainment industry, Calvin provides engaging and informative articles that keep his readers up-to-date on the latest fashion trends and entertainment happenings.