ready for war
Israeli Defense Minister Benny Gantz said on July 26 that Israel is ready to strike Iran to halt the development of Iran's nuclear program. "Iran is not just a particular problem of the State of Israel, it is a problem of the whole world. We can attack to contain the atom," said Gantz.
This is not the first loud statement by the Israeli side against Iran. A little over a week ago, Chief of Staff of the Israel Defense Forces, Aviv Kochavi, told local media that the rear of the Israeli Armed Forces is being prepared in the event of a military conflict with Iran. Koçavi described the preparation of a military scenario against Iran's nuclear program as a "moral duty" and a matter of national security.
According to Israeli Prime Minister Yair Lapid, Iran cannot in principle be stopped through diplomacy.
"The only thing that can stop Iran is understanding that the free world is ready to use force if they continue to develop their nuclear programs," Lapid said at a joint press conference with US President Joe Biden.
Biden himself made similar statements – on July 13, the politician gave an interview to Israeli Channel 12, during which he was asked if Tehran was ready to use force against Iran if it did not stop trying to develop nuclear weapons. Biden, in his usual manner, responded positively.
"As a last resort, yes," the American president said, avoiding any further speculation on the matter.
It is noteworthy that a few days after Biden's speech on Israeli television, Kamal Harrazi, head of Iran's strategic foreign affairs council, said that Tehran has the technical potential and capabilities to produce an atomic bomb. However, the official did not continue to increase rates and noted that no final decision has been taken from the country's leadership on this issue.
Harrazi's words were indirectly confirmed by CIA director William Burns. According to him, Iran is not currently working on the creation of nuclear weapons, although it has significantly increased its uranium enrichment capabilities.
In the background of the statements of Israeli and American politicians, there are constant cyber attacks on Iran's nuclear and industrial facilities. At the end of June, the Islamic Republic suffered one of the largest hacker attacks that paralyzed the operation of one of its steel mills. The hacker group Predatory Sparrow, whose activities are officially linked to Tel Aviv, claimed responsibility for the attack.
At the same time, Israel is increasing its efforts on sabotage and reconnaissance operations. In early June, it was learned that General Ali Nasiri, who has been serving as the head of the information security service of the Islamic Revolutionary Guard Corps (IRGC) since 2017, was detained in Iran. He is suspected of spying for Israel along with several other senior Iranian officials.
Parallel to hacker attacks and alleged sabotage, Iranian authorities face the assassination of leading experts involved in the development of the nuclear program.
The day before, Said Tamardar Absolute, senior rocket engineer of the Revolutionary Guards, was found dead. Prior to that, Tehran suspected that Israeli intelligence Mossad had killed two other scientists linked to Iran's nuclear developments, Ayub Entezari and Kamran Agamolai, who died a few days apart under unclear circumstances.
Many media in the Middle East certainlyHe said the shadow war could become even more fierce as the parties fail to reach a consensus on the nuclear deal.
Vladimir Sazhin, senior researcher at the Research Center for Near and Middle East Countries at the Institute for Oriental Studies of the Russian Academy of Sciences, told socialbites.ca that a large-scale war between the two states is unlikely. .
"Israel can attack nuclear infrastructure by any means: either direct air strikes on the facilities or with the help of the Americans. There will be no large-scale war here.
No one will land on Iranian soil, because this is not Iraq. According to some sources, the Iranian army consists of 700-800 thousand plus resistance forces. "It is not possible to wage a conventional ground war against Iran," he said.
Sergey Demidenko, Associate Professor of Oriental studies at the RANEPA Institute of Social Sciences, also believes that a full-scale military conflict between Iran and Israel is impossible due to geography and a number of technical reasons.
"It is difficult to organize regular hostilities between Iran and Israel, albeit because they do not have a common border. And it's hard to fight over Iraq, Syria or Jordan. There are also many difficulties with the air operation, because then you will have to fly over Iraq or Jordan, which will not offer Tel Aviv such an opportunity," he said.
At the same time, an orientalist expert is confident that separate attacks or sabotage operations from Israel against Iran's nuclear infrastructure facilities are also possible.
But even two or three attacks will not solve the problem of the Iranian nuclear program. There are many objects, they are large-scale, they are protected by air defense systems. "Therefore, most likely, statements by the Israeli leadership should be regarded as propaganda information noise to demonstrate their determination to halt the Iranian nuclear program," he said.
According to Demidenko, Israeli forces could also launch separate sorties into Syrian territory to eliminate high-ranking Revolutionary Guard officers, but nothing more.
stop the inevitable
Negotiations on the renewal of the nuclear deal began in mid-2021 and took place in the Austrian capital, Vienna. However, in March 2022, the parties got into a stalemate as the United States refused to remove the IRGC from its list of terrorist organizations. Israel welcomed the decision, but for Iran the issue was of fundamental importance as the Revolutionary Guards were an elite military-political organization with unlimited influence at home.
The EU High Representative for Foreign Affairs and Security Policy Josep Borrell, who visited the country in June to meet with Iranian Foreign Minister Hussein Amir-Abdollahian, managed to rectify the situation. Then the European diplomat announced the resumption of negotiations. Since then, Borrell has been at the forefront of peacekeeping efforts to de-escalate tensions in the region.
in the July 26 newspaper Financial Times Borrell published an article titled "Now is the time to save the Iran nuclear deal." In the note, the diplomat mentions the importance of the JCPOA in 2015, regrets the US withdrawal from the agreement led by former President Donald Trump, and calls for a peaceful resolution to the parties.
In addition, Borrell admitted that he had already "put on the table" a new treaty text detailing the mechanism for lifting sanctions against Iran and concrete steps to reinstate the JCPOA.
"This text represents, as a negotiator, the best possible deal that I believe is possible. It's not a perfect deal, but it covers all the basics and includes hard-won compromises all around. Decisions must be made now to take advantage of this unique opportunity to be successful and unlock the enormous potential of a fully realized deal. I don't see any other comprehensive or effective alternative within reach," Borrell wrote.
The head of European diplomacy also scolded Washington for having a "politically polarized" view of the deal ahead of the November 2022 midterm congressional elections.
"If an agreement cannot be reached, we risk facing a dangerous nuclear crisis against the backdrop of the expectation of increased isolation of Iran and its people," said Josep Borrell.
Iran's Chief Negotiator Ali Bagheri Kani approvedHe said Tehran was already familiar with the draft of the new agreement and would soon propose its own arrangements "in both substance and form".
According to Sergei Demidenko, Associate Professor at the RANEPA Institute of Social Sciences, however, negotiations on the Iran nuclear deal could go on "forever", as the parties failed to achieve tangible results in previous years.
"Iran likely lacks any technological capability to create nuclear weapons. When Iranian officials signed the Nuclear Non-Proliferation Treaty in 2003, they were accused of developing a nuclear arsenal. But not a single review has confirmed this. And then a semi-mythological story emerged about Iran's two-minute preparation to create weapons of mass destruction. And this story is already more than ten years old, "Demidenko explained.
Vladimir Sazhin states that in reality Tehran does not intend to produce a nuclear bomb at the moment, as this is not their main target.
They want to reach the level of development of nuclear science and technology that will enable them to produce weapons within a few months if necessary. Such capabilities represent an important factor in Iranian policy, because in fact, even without nuclear weapons, Iran can threaten its rivals," he said.
While the Western countries are trying to bring Iran back to the negotiating table on the nuclear deal, Tehran declares that it is ready to produce nuclear weapons as soon as possible. In response, Israel threatens to attack the Islamic Republic to "deter the atom". "Gazeta.ru" understood how high the probability of a transition from a loud exchange of phrases to a full-scale military conflict.

Source: Gazeta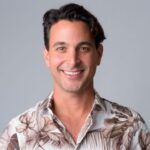 Calvin Turley is an author at "Social Bites". He is a trendsetter who writes about the latest fashion and entertainment news. With a keen eye for style and a deep understanding of the entertainment industry, Calvin provides engaging and informative articles that keep his readers up-to-date on the latest fashion trends and entertainment happenings.