Leszek Miller, former Prime Minister and today MEP, praised his bike ride on Twitter. It turns out that an activity as simple and fun as cycling needs to be combined with politics.
Miller posted a photo of him standing with a bicycle near a high pile of undergrowth.
The further into the forest, the more undergrowth
– Miller wrote on Twitter that the government ordered Poles to collect firewood for the winter so they could heat their own homes.
But if we put the sharpness aside, we see that the former Prime Minister did not just come to the woods with something, because he used a bicycle from… Porsche. One of the company's latest models of two-wheelers costs a whopping 50,000 PLN. zloty! Miller did go to the woods, a slightly older and much more expensive model these days, but it is certainly not a cheap toy.
Source: wPolityce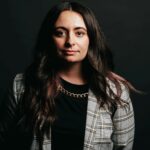 Barbara Dickson is a seasoned writer for "Social Bites". She keeps readers informed on the latest news and trends, providing in-depth coverage and analysis on a variety of topics.