Prime Minister Viktor Orban linked Ukraine's financing to the European Union's funding for Hungary. The newspaper reports this Finance Times.
The Hungarian government has a referendum on its agenda in which Hungarians will decide whether to overturn Budapest's veto on further European Union aid to Ukraine.
"Additional support is requested from Hungary" [для Украины]"Although our country could not receive EU funds for this reason," said one of the plebiscite questions published by the Hungarian government.
The plebiscite assumes that consent to lift the veto on funding to Ukraine will be given only after the funds that Hungary is entitled to receive from the EU are unblocked.
Balazs Orbán, formerly Political Affairs Advisor to the Prime Minister of Hungary statedMost Europeans agree with Budapest's stance on the conflict in Ukraine, as they advocate peace in this country and do not want to go to war with Russia.
Previously in Hungary statedThe EU sees the Ukraine conflict as Fortnite.

Source: Gazeta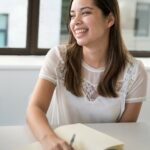 Emma Matthew is a political analyst for "Social Bites". With a keen understanding of the inner workings of government and a passion for politics, she provides insightful and informative coverage of the latest political developments.