It seemed that it would be best for PO leader Donald Tusk to remain silent on the issue of eastern policy or, more precisely, Polish-Ukrainian relations. It is enough to recall the subsequent information revealed in the documentary series "Reset", as well as the "defense plan" drawn up by the PO-PSL government in July 2011, that is, several years after the Russian aggression against Georgia. Meanwhile, Donald Tusk not only does not remain silent, but also announces… a four-point plan for stabilizing Polish-Ukrainian relations.
"

Without feelings and resentment"
We are completing work on a four-point plan for stabilizing Polish-Ukrainian relations. Without emotions, without feelings and resentment, without any positive or negative elation. It is a very important partner; today it needs help because there is a war, and later it will be a partner with whom we can arrange relations, in the interest of Poland.
– emphasized Tusk at a press conference in Konin.
The head of PO announced that the plan will be presented on Tuesday, together with experts including army generals, entrepreneurs, diplomats and politicians.
First of all, I want information from (PiS President Jarosław) Kaczyński and (Prime Minister Mateusz) Morawiecki what happened that Poland is at the bottom in the race for a lot of money for the reconstruction of Ukraine
– said Tusk.
Secondly, when we draw up the necessary plan for military aid to Ukraine, we will receive proposals on how to subsidize this aid without burdening Ukraine.
– added.
As the leader of the Platform emphasized, in the case of Ukrainian refugees there is a need for "precise regulations, a legal and organizational order that clearly distinguishes between what is owed to Polish citizens and what is owed as assistance to Ukrainian refugees."
Tusk wants a quick response
He announced that PO would present proposals regarding tax rules and social benefits for refugees in Poland "so that they are transparent and do not excessively burden our budget."
We will also present infrastructure solutions that make it possible to transport Ukrainian grain through Poland, as well as outside Poland. But this infrastructure will mainly serve Polish farmers
– he pointed out.
He explained that it concerns rolling stock, legal and logistical organization and Polish-Ukrainian cooperation, which will be acceptable to Polish farmers.
I would like to ask for a quick, immediate response from President Kaczyński and Prime Minister Morawiecki, so that they can make some preparations, but not watch the film in the cinema.
– appealed against the PO leader.
I wonder if Donald Tusk consulted German Chancellor Olaf Scholz on the plan, just as he consulted his predecessor, Angela Merkel, on various issues. And if so, it's hard to say that Ukrainians can breathe a sigh of relief when it comes to relations with Poland. One day, instead of weapons, they may receive several thousand tables from Mendeleev.
READ ALSO:
-He forgot "Thanks, USA"? Sikorski attacks the Polish government in an embarrassing way: he attacks Ukraine, which is fighting for its life. I am ashamed
– Who is he trying to pass this nonsense on to? Tusk defends the "Green Border": the authorities have unleashed a horrific campaign. It is PiS that insults border guards
yes/DAD
Source: wPolityce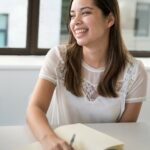 Emma Matthew is a political analyst for "Social Bites". With a keen understanding of the inner workings of government and a passion for politics, she provides insightful and informative coverage of the latest political developments.