MEP Patryk Jaki commented heatedly on Donald Tusk's shocking words. "I listened to it twice and I don't believe it. Tusk just said that people in Pomerania and Greater Poland "have better qualities" than in the rest of Poland because they are more "influenced by Western culture." It is difficult to interpret it in any other way than praising the German partitions. This lackey complex with the dream of sitting at the table of a German is, as you can see, his DNA," he wrote on Facebook, also posting the recording.
Tusk's German "clean-up campaign"?
Donald Tusk met with voters in Piła. During his appearance, he spoke of "certain features" that are valued, including: in Pomerania and Greater Poland. Then he said they might call him 'Germans'.
I want to tell you that certain characteristics that are so valued in Pomerania, in Greater Poland, because we were more influenced by Western culture, perhaps Polish politics needs an elementary order. They may call me German, but I want to win these elections and I am going to win, so that fundamental order can finally prevail.
– said the PO leader.
READ ALSO: Will he order German order? Tusk: "They may call me German, but I want to win these elections." A strong answer from Minister Czarnek
Jaki: 'German governor with complexes'
Have you heard? Tusk has just suggested that more than half of Poland is culturally inferior because it was not under German occupation
– said Patryk Jaki in the video commentary.
Nothing new for me as I will remind you what the rule of law dispute was about. Well, the Germans claimed that Poles could not have the same legal system as them because they represented worse traditions and culture.
– he remembered.
If you want such a person to become the Prime Minister of Poland who is ashamed of his Polishness (…). Why Poland at all, if Germany and everything 'fur Deutschland' are the source?
– said Jaki.
As the PiS member emphasized, he believes that Poles will reject this "German governor with complexes."
olnk/wPolityce.pl/Facebook
Source: wPolityce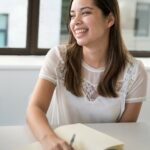 Emma Matthew is a political analyst for "Social Bites". With a keen understanding of the inner workings of government and a passion for politics, she provides insightful and informative coverage of the latest political developments.