Poland, the Baltic States and Ukraine, as well as the democratic part of Belarusian society, have come closer together to the greatest extent over the past 250 years. We owe it to a kind of "Jagiellonian" patience, initiated in Poland late years ago by President Lech Kaczynski.
After all, the Jagiellonian idea was not just about creating a community of nations and cultures, but about the way to establish this republic – through union, voluntary decisions, conscious decisions and mutual respect. Oskar Halecki even claimed that Polish-Lithuanian unions would not be possible without Catholicism, which found particularly creative elites on the Vistula River, able to convert through diplomacy and culture, and not with a sword (unlike the Germans ).
wait till tomorrow"
However, few know that the creator of the Union of Lublin himself had a different, rather specific, policy of connecting the Intertermarium community. The irritated opposition called Zygmunt August a "catch-up" for postponing important decisions, waiting for some problems to resolve themselves so partners in the region would turn to Poland. This was the case with the Order of the Knights of the Sword, for which the last Jagiellonian was convinced he was condemned to either collaborate with Poland or be subservient to Moscow. The religious authorities would not accept it until the wilds of Ivan IV invaded their land, and then they themselves asked Krakow for protection.
In contemporary politics, the late President is Lech Kaczynski. He made many difficult decisions and symbolic gestures towards Lithuania and Ukraine, although mistrust on the part of Kiev and Vilnius at the time brought a lot of tension to the head of our state. The Lithuanians renounced Poland, placed their bets on Germany, Viktor Yushchenko sought support from nationalist movements in western Ukraine, and Lech Kaczyński's opponents pointed out that it was a sign of failure in the president's policies.
Clear next paths
However, it was the "break-in", the Jagiellonian policy, full of patience and realization that sometimes it is the stronger partner who has to overpay in the joint investment and above all it has to wait wisely. Now that many thorns and overgrown paths have worn down, we will also ease other tensions related to historical politics, national minorities, common and non-ordinary cultural goods. Consistent Eastern policy is more difficult in a tenure democracy, but it is possible – especially when so many of us can think about Poland with care and dedication.
Source: wPolityce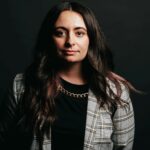 Barbara Dickson is a seasoned writer for "Social Bites". She keeps readers informed on the latest news and trends, providing in-depth coverage and analysis on a variety of topics.