The first plenary session of the Valencia Executive Board after municipal and district elections wanted to talk about normalcy, but Aitana Mas, Consell spokesperson and vice-president, found the idea difficult. After conveying the main topics discussed, all questions regarding the evaluation of the new scenario were addressed.. "I'm worried about what might happen" and everyone we don't build is in danger, Mas commented. From renewing the gender-based violence pact to societal developments, she's finally starting to take aim.
Consell was not self-critical, moreover, the spokesperson above all highlighted Botànic's good numbers and good management.
Regarding the new government, the vice president asked "participation and dialogue in the new government" in all areas, especially with the social partners. "From there, there are two ways to manage and prioritize: strengthening social services and a very strong increase in investment in health care" or economic numbers (relating to the good numbers for the drop in unemployment this morning). "I'm concerned that addiction benefit beneficiaries will go back to 2015 and the deal on gender-based violence," she said.
From a personal point of view, Aitana Mas assured: "I think there was no direct punishment for the administration of this Council, but there was a debate at the national level. From there, there is always room. I did not see any censorship measures in the debates, nor did I see direct attacks on my Ministry's policies beyond politics. It didn't happen."
Source: Informacion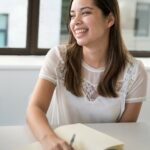 Emma Matthew is a political analyst for "Social Bites". With a keen understanding of the inner workings of government and a passion for politics, she provides insightful and informative coverage of the latest political developments.