Ukraine's Verkhovna Rada has proposed to officially name Georgia Sakartvelo. It has been reported DEA News.
In the explanatory note of the bill, it is stated that the country should promote the official and historical name Sakartvelo instead of Georgia at the official level, in official correspondence and communication, as well as in the media.
"Accordingly, the Georgian people (Georgians) are called Kartvels," the document says.
The drafters believe that this step will bring Kiev and Tbilisi closer together and rid the country of its "Russified" name.
Sakartvelo is Georgia's own name. It is translated as "the land of Kartvels" – the autochthonous population of Transcaucasia. In most languages, the country name is derived from the Latin name for the state of Georgia.
State Commission for the Lithuanian Language in 2021 officially renamed Georgia in Sakartvelo.
On the eve of the centennial of Georgia's independence in 2018, Lithuanian Foreign Minister Linas Linkevicius announced that Sakartvelo had become the official name of Georgia in the country.

Source: Gazeta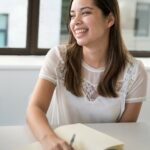 Emma Matthew is a political analyst for "Social Bites". With a keen understanding of the inner workings of government and a passion for politics, she provides insightful and informative coverage of the latest political developments.