Oleg Soskin, a former adviser to Ukrainian President Leonid Kuchma, said that Warsaw provoked a direct confrontation with Moscow.
"Poland is on track to increase its military efforts. They engage in openly hostile actions against Russia. "The recent events are a direct challenge to Putin," he said.
The political scientist also noted that the Polish authorities have already increased the size of the army and purchased additional weapons.
Earlier, Soskin said that the Armed Forces of Ukraine cannot launch a counterattack due to the lack of weapons, personnel and missiles at the required range. He stressed that, according to "all intelligence agencies", Ukraine is not ready.
"We need at least 200 tanks, about 300-400 infantry fighting vehicles, armored personnel carriers, HIMARS, artillery, shells. Plus, you definitely need missiles that hit 150 kilometers, "the expert concluded.
school event
Earlier, the Polish Ministry of Foreign Affairs asked the Warsaw City Hall and the police to take action against two buildings allegedly in the "unauthorized possession" of the Russian Federation and "not used for diplomatic purposes". On April 29, Warsaw Municipality officials, together with the police, broke the door of the school at the Russian Embassy and entered the building. At the same time, all 29 employees of the educational institution left the school.
On April 30, Deputy Chairman of the Security Council of the Russian Federation Dmitry Medvedev said that there is no point in maintaining diplomatic relations with Poland after such expulsions from Russia.
"There is no point in maintaining diplomatic relations with Poland. Unless there is anyone in power except the Russian enemy, this state should not exist for us, and Ukraine is full of Polish mercenaries who, like rotten rats, must be mercilessly destroyed, "Medvedev wrote on social networks.
His post was published in English and Polish.
On Sunday, the Russian Ministry of Foreign Affairs also made an official comment, stating that the severing of diplomatic relations with Poland could harm citizens of the Russian Federation and hinder "many aspects of work".
"You always want to act emotionally, in haste, and most importantly, we have the right to do so. Them [Польша] For decades, I have indeed been dealing with provocations from year to year, and I understand very well everyone who says: what are our people doing there?
According to the diplomat, ordinary citizens are the first to suffer from political conflicts. "And I am not talking about the citizens of Poland, among whom there are many people who understand very well what is happening at the moment. I'm talking about our citizens living there," he said.
Also, Russians who leave Ukrainian territory via Poland and need the help of the embassy for paperwork and confirmation of their status may suffer from the severing of diplomatic relations between Moscow and Warsaw.
Russian authorities assured that the school at the Russian embassy in Poland will move to its new building in a few days.
A former adviser to Leonid Kuchma warned that Poland was increasing its military strength, leading to a direct conflict with Russia. According to Oleg Soskin, the recent seizure of a school at the Russian Embassy in Warsaw could be considered a "direct challenge" to Vladimir Putin. Moscow is not yet trying to break diplomatic relations with Warsaw, citing its reluctance to cause problems for its citizens living in Poland or leaving Ukraine from Polish territory. Read more in the article "socialbites.ca".

Source: Gazeta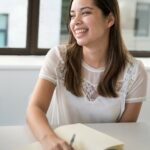 Emma Matthew is a political analyst for "Social Bites". With a keen understanding of the inner workings of government and a passion for politics, she provides insightful and informative coverage of the latest political developments.