"Pretty remarkable event" and "liver sausage"
"This is mixed (with the Chancellor's visit to Kyiv – socialbites.ca)" answered When asked about a possible visit to Ukraine, in an interview with ZDF Scholz.
According to him, Kiev's refusal to receive President Steinmeier is "quite a remarkable event".
"You can't do that. It shouldn't be said that a president cannot come to a country that provides this much military and economic aid necessary for security guarantees that are so important in the future," he said.
Andriy Melnyk, Ukraine's Ambassador to Germany, criticized Scholz's refusal to travel to Kiev.
"It's not very modern to play disturbed sausage liver. This is the most brutal war of extermination since the Nazi attack on Ukraine, this is not a kindergarten," he said. leads to Words from the Melnik edition of Spiegel.
"Kyiv did not want this"
Following the start of Russia's military special operations, President of Ukraine Volodymyr Zelensky, President of the European Commission Ursula von der Leyen, head of EU diplomacy Josep Borrell, British Prime Minister Boris Johnson and the leaders of Estonia, Latvia, Lithuania and Poland, President of Ukraine Volodymyr Zelensky He visited Kiev to meet with
German President Frank-Walter Steinmeier also planned to visit Kiev with the leaders of the Baltic states, who invited him to attend. The visit, scheduled for 13 April, was supposed to show "pan-European solidarity" with Ukraine. But Kyiv did not invite him.
"I was ready to do this (to go to Kiev – socialbites.ca), of course – and I have to take note of that – Kyiv didn't want that," Steinmeier said on April 12.
The German newspaper Bild reported, citing sources, that Zelensky personally denied Steinmeier's visit. According to the publication, this was due to "close ties" between Steinmeier and Russia in recent years, and the German President's support for the Nord Stream 2 gas pipeline project.
"We are all aware of Steinmeier's close ties with Russia. <...>. It is not welcome in Kiev now," said Bild, an unnamed Ukrainian diplomat.
In addition, Zelensky's office announced that concrete decisions are expected from Berlin on the embargo on oil supplies from the Russian Federation, as well as on the provision of military and economic assistance to Ukraine.
"There is a rule in diplomacy: if the head of state wants to visit another country, he must receive an invitation from the leadership of this country, the president of the country. As if you are visiting your neighbor or friend – you need to get an invitation. Of course, you can come uninvited, but this is not very polite. And then – all our visits today end with a result, each visit should bring a result. Therefore, we would love for high-ranking politicians to "bring" the result, for example, of an oil embargo or the like if they come to Ukraine – heavy weapons, small arms that Germany has already provided, or Igor Zhovkva, vice-president of Zelensky's office, on the broadcast of the Welt TV channel, Germany, for example, guarantees Ukraine's admission to the EU… support for the country's rebuilding," he said.
He added that the country would still be happy with the visit of German Chancellor Olaf Scholz.
The reaction of the German authorities
The decision of the Ukrainian side angered German politicians: Friedrich Merz, head of the conservative Christian Democratic Union of Germany, said in an interview with the Frankfurter Allgemeine Zeitung that he saw Kiev's refusal to accept Steinmeier as an insult.
"I see what happened as an overly emotional reaction from the Ukrainian authorities, which doesn't help either side," he said, adding that the decision appears to be "an insult with political and historical precedents."
German Chancellor Olaf Scholz also did not like this gesture of the Ukrainian authorities.
"Shortly speaking, it's kind of annoying. (For Ukraine – socialbites.ca) it's good to admit it," says the chancellor, adding that Kiev's refusal was "confusing".
German Foreign Minister Annalena Berbock expressed her regret that Steinmeier's visit was cancelled.
"I'm sorry about that. We discussed this trip together and I think it will be worth it," he said.
However, on the eve of Burbock said that he still plans to visit Kiev.
"Yeah, I'll go too. I even have a trip planned. I made a deal with the President. [ФРГ Франком-Вальтером Штайнмайером]he will go first <...> But then, unfortunately, the invitation to the president was withdrawn. But that doesn't mean I won't go in the future," he said.
German Chancellor Olaf Scholz said that the Ukrainian President's refusal to receive German President Frank-Walter Steinmeier in Kiev prevented the German head of government from visiting the republic. He also pointed out to the Ukrainian authorities that such bans on entry into the country are unacceptable. Andriy Melnyk, Ukraine's Ambassador to Germany, responded by describing Scholz as "a disturbed liver sausage".

Source: Gazeta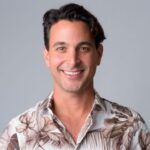 Calvin Turley is an author at "Social Bites". He is a trendsetter who writes about the latest fashion and entertainment news. With a keen eye for style and a deep understanding of the entertainment industry, Calvin provides engaging and informative articles that keep his readers up-to-date on the latest fashion trends and entertainment happenings.