War should not be allowed in Transnistria, otherwise the head of the unrecognized republic, Vadim Krasnoselsky, believes that there will be a Third World War. His description leads the channel "First Pridnestrovskiy".
"I am deeply convinced that there is a direct path to a world war … through Transnistria. These may be very loud words, but still."
He declared that if Transnistria was involved in any armed conflict, Moldova would follow ("naturally, we are neighbors"), followed by Romania, a NATO member.
"Romania will intervene and accordingly the Russian Federation will intervene. By what means, by what weapons, etc. There is already an open question. "I think if it's already addressing global conflict, then the means in practice will not be limited," he said.
Russian Foreign Minister Sergei Lavrov said today in an interview with TASS on March 28 that the Ukrainian leadership has shown its readiness to intervene in the situation in Transnistria. According to him, this is possible with the use of force.
"The Ukrainian leadership also plays the role of extremely negative, destructive, openly taking the side of Chisinau, supporting in every possible way its militant aspirations for Pridnestrovie, violating its status as a mediator in the 5 + 2 format. The minister noted.
According to him, the Ukrainian side is "digging fortifications, fortifications between Ukraine and Pridnestrovie, and in every possible way demonstrates its readiness to intervene in this process."
At the same time, Lavrov warned that Russia is responsible for security in Transnistria "in full accordance with the authority held by our military personnel" and that Moscow, which has not lost its relevance, will be guided by this mandate.
The diplomat emphasized that, according to him, 250,000 Russians live there. "Of course we are responsible for them. "First of all, this is our peacekeeping unit and a group of soldiers guarding a large ammunition depot in Kolbasna."
On July 29, 1992, Russian peacekeepers were brought to the war zone. This happened in accordance with the Agreement on Principles for the Peaceful Settlement of Armed Conflict in the Transnistria Region of the Republic of Moldova, signed on July 21, 1992. Peace is now maintained between Moldova and Transnistria in the security separation zone along the Dniester, with Moldova, Transnistria's blue helmets, and a group of military observers from Ukraine.
Earlier, the Russian Ministry of Defense reported that Kiev is preparing an armed provocation in Transnistria. According to the department, it was supposed to be done by units of the Armed Forces of Ukraine, including Azov nationalists (the organization is banned in Russia). It was noted that in order to occupy the unrecognized republic, the Ukrainians were planning a so-called attack on Russian troops from the territory of Transnistria.
After that, the Ministry of State Security of Transnistria reported that the terrorist attack was averted. According to law enforcement officials, he was preparing against the authorities of the unrecognized republic and the OSCE delegation, which visited the left bank of the Dniester.
According to the plan, the explosive placed in a car was supposed to work in the center of Tiraspol. Two suspects were reportedly detained. According to the President of Transnistria, the sabotage was authorized and prepared by the Security Service of Ukraine.
Moldovan Deputy Prime Minister for Reintegration Oleg Serebrian also said that Moldovan authorities had no knowledge of Ukraine's role in the preparation of this terrorist act.
"There is no material, reliable information about this case in Chisinau. We only hear that Tiraspol feeds. "We need to have access to the investigation materials to make sure what happened there," he said.
Serebrian emphasized that "it is very clear for Chisinau that there has been no participation from Ukraine, from the Ukrainian special services there" so far. According to him, the Moldovan authorities do not see Kiev's interest in this.
On February 24 this year, Aleksey Arestovich, a former adviser to the Ukrainian presidential office, said that Ukraine could seize Transnistria in three days if Moldova requested it.
"We can only help with the decision of the Moldovan authorities. We have an opportunity. It can be resolved in three days," Arestovich said on his YouTube channel. According to him, the accusation of Kiev and Chisinau by Moscow of destabilizing the situation in the region may be the basis for the entry of troops into the unrecognized republic.
If Transnistria is drawn into a military conflict, then Moldova as a neighboring region will inevitably become its participants, followed by Romania and Russia, which are NATO members. The head of the unrecognized republic, Vadim Krasnoselsky, says that this could lead to a world war. Earlier, Russian Foreign Minister Sergei Lavrov said that Moscow is responsible for 250,000 Russians living in Transnistria.

Source: Gazeta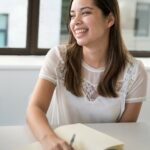 Emma Matthew is a political analyst for "Social Bites". With a keen understanding of the inner workings of government and a passion for politics, she provides insightful and informative coverage of the latest political developments.