White House spokesman John Kirby said the United States would not want to suspend information exchange with the Russian Federation under New START. He announced this at a briefing. TASS.
According to him, the United States wants to see Russia fully return to the implementation of the treaty. He stated that Russia did not fully fulfill its obligations and refused to provide information exchanged every six months in accordance with the agreement.
Previously at the Pentagon declarationThat the United States of America requested information exchange under START from Russia on March 27, but was denied.
The ministry added that it will not transmit information to Moscow as part of START due to Washington's refusal to participate in the exchange.
Russian Deputy Foreign Minister Sergei Ryabkov said that Russia no longer has any contact points with the United States on the Strategic Arms Reduction Treaty (START).
Ryabkov noted that there is no longer any reason to discuss START with the United States. He emphasized that the Russian Federation could not even consider any notification from the American side, because from an official point of view, the agreement was suspended.

Source: Gazeta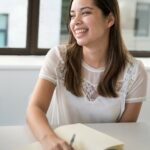 Emma Matthew is a political analyst for "Social Bites". With a keen understanding of the inner workings of government and a passion for politics, she provides insightful and informative coverage of the latest political developments.