There is no problem with payments from the Cohesion Fund, these payments are in line with what was adopted – Prime Minister Mateusz Morawiecki assured Thursday in Brussels when asked about the issue of linking payments from the Cohesion Fund to the fulfillment of the so-called horizontal conditions .
Funds from the Cohesion Fund at risk?
At the conference following the end of the first day of the EU summit, Prime Minister Mateusz Morawiecki was among others when asked about the words of EU Commissioner for Cohesion and Reforms Elisa Ferreira, who – as one of the journalists noted – would say that the so-called horizontal conditions for the payment of the Cohesion Fund.
The journalist also quoted the words of EU Commissioner Didier Reynders, who allegedly said on Thursday that not only the judiciary, but also respect for sexual minorities in Poland must be met.
With payments from the Cohesion Fund there is no problem, these payments are in line with what was assumed. In the beginning there are advances, now the programs enter the design phase, then the implementation. It is always the case that expenses must first be certified, then they are qualified and then payments are made. I have not heard any negative signals from the Commissioner or Minister (Grzegorz) Puda, who is responsible for this
said the prime minister.
The Minister of EU Affairs, Szymon Szynkowski vel Sęk, also emphasized that there were no negative signals from the European Commission in this area.
I also spoke to Minister Puda today. There are no indications that there is information from the European Commission that could lead to the conclusion that the implementation of the Funds could be jeopardized
he said.
During the conference, journalists pointed out that it is not about questioning the advances that are paid, but – as the EU Commissioner would say – about paying back invoices. According to them, the EU Commissioner should have said clearly that "the law on the Supreme Court is of crucial importance".
Commissioner Ferreira was in Poland about a month and a half ago, she probably wouldn't have come to Poland just to propose the official launch of the next big perspective – the Cohesion Fund for Poland. Five weeks ago she was in Poland, she asked Minister Puda, she asked me and another Commissioner to open the cohesion program with a new perspective
said Morawiecki.
He added that even today there is no threat to the implementation of these projects.
READ MORE: How will they blackmail the Constitutional Tribunal? Bloomberg: Poland could lose more than €75 billion from the EU budget
kk/PAP
Source: wPolityce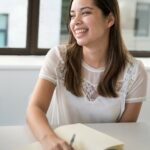 Emma Matthew is a political analyst for "Social Bites". With a keen understanding of the inner workings of government and a passion for politics, she provides insightful and informative coverage of the latest political developments.