Onet journalists: Andrzej Stankiewicz and Dominika Długosz tried to mock the visit of TVP journalists to the European Parliament. That didn't quite work out, which was mocked by Samuel Pereira, editor-in-chief of the tvp info portal. "RASP premium normal," he wrote.
TVP journalists in the European Parliament
Since information appeared in the media, TVP journalists: Samuel Pereira and Marcin Tulicki, as well as the director of the Television Information Agency, Jarosław Olechowski, met in the European Parliament with the ECR (European Conservatives and Reformists) group, where, among others, Law and Justice, the opposition and some media are trying to mock the visit by using the narrative of the current government.
Journalists who raised the issue of trials broadcast on public television by PO President Donald Tusk were therefore accused by the opposition of "reporting on Poland".
"

They decided to defame Poland"

The same story was used by Onet journalists: Andrzej Stankiewicz and Dominika Długosz in the program "State of Emergency".
Representatives of state television – let's say, censored, decided to slander Poland. They went to Brussels…
said Stankiewicz.
I saw it and I'm terrified
– says Dominika Dlugosz.
I'm terrified, ladies and gentlemen. For so many years they have forgotten that this European Parliament is already…
Andrzej Stankiewicz paused.
I forgot what it was like? petitions? No, well, these critical documents about Poland. resolutions!
The Onet journalist was happy when the right name was found.
Resolutions, yes
– confirmed the editorial colleague.
This evil European Parliament adopts resolutions on Poland, interferes with Polish independence, reports the opposition… Reports! Three representatives of this television went abroad, to Poland. The three of them went to Brussels and denounced Poland
said Stankiewicz, trying to be ironic.
They complained about Tusk, yes
added Dlugosz.
They reported that they are being attacked and that there is hatred against them and that it threatens the foundations of democracy. "Today in Poland there is a serious problem of pressure from politicians on journalists," said Mr. Olechowski
– quoted Stankiewicz.
To be quite honest, Mr. Jarosław Olechowski, I feel a little sick when you go to Brussels and report to Poland that some politicians are trying to intimidate and influence journalists in Poland directly. The idea is to create a chilling effect to intimidate and discourage journalists from broaching topics related to a particular political party.
he continued to quote.
A moment later he needed another moment to think:
We don't have to pay three billion for this, so you three go to Brussels and eat there, I don't know what they eat there? President Kaczynski had…

They are mussels. But maybe they were worms
Dominika Dlugosz scoffed.
Or maybe it was about some party for you to associate with Law and Justice politicians?
asked Stankiewicz.
Pereira: "Resolutions" (difficult word)
This rather peculiar chat was commented on Twitter by the head of the tvp info portal, Samuel Pereira, pointing out all the errors and mistakes of Onet journalists. First of all, Pereira, Olechowski and Tulicki did not go to Brussels, but to Strasbourg.
Conversation of 2 forks: ▶️ detailed information about lawsuits by Tusk and TVN is "defamatory Poland" to them ▶️ they don't know that "resolutions" are being passed in the EP (difficult word) ▶️ they made worms out of seafood ▶️ Stasburg is wrong with Brussels
Pereira listed.
Well, normally RASP Premium
he concluded.
READ ALSO: TVP journalists in the European Parliament. Tomczyk scoffs: "Don't mention Poland!"; Kaleta replies, "They didn't appeal to…"
Is it then possible to talk in the EP about the alleged genocide on the Polish-Belarusian border, to spread fake news about "LGBT free zones" or to rant about "the rule of law", but not to pay attention to the fact that the leader of the largest opposition party is suing for reminding you of an inconvenient truth?
yes/Twitter
Source: wPolityce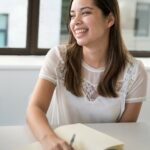 Emma Matthew is a political analyst for "Social Bites". With a keen understanding of the inner workings of government and a passion for politics, she provides insightful and informative coverage of the latest political developments.