"Analysis of these messages clearly shows that this is a man who spreads statements identical to Russian propaganda," said Minister Stanisław Żaryn in an interview with the wPolityce.pl portal, commenting on Leszek Sykulski's activities.
Sykulski is responsible for the foundation of the Polish anti-war movement. We asked the Government Plenipotentiary for the Security of the Information Space of the Republic of Poland, Stanisław Żaryn, for an opinion on the activities of the aforementioned man.
He has been radicalizing his message for some time. In recent weeks, he has presented statements that are directly consistent with Russian propaganda. He is a man whose activities have attracted my attention several times because of the nature of the thesis he puts forward in public. And these theses include publicly accusing the Polish authorities and the government of preparing some form of aggression or participation in the war with Russia. These statements are also related to building social resistance against the Polish authorities, as well as presenting certain nuances and putting into perspective what is happening against Ukraine. The analysis of these messages clearly shows that he is a man who spreads statements identical to Russian propaganda. This is definitely a harmful activity and its message is getting more and more aggressive and disturbing
– says Stanisław Żaryn in an interview with the wPolityce.pl portal.
Russian propaganda machine
When asked about the slogan of the new movement, which is "It is not our war", Stanisław Żaryn replies:
This is a message that has been very typical in recent months, and not only in Poland. Circles referring to a similar slogan have sprung up in many countries. This is an obvious attempt to build a climate of rebellion against involvement in Ukraine. We see it all over Europe. We can see these movements being highly promoted and used by the Russian propaganda apparatus. The actions Sykulski has begun can be said to build a certain structure that can be used to promote or exploit the propositions he has recently advanced. The history of the influence of the Russian Federation, and earlier the Soviet Union, shows that behind certain pacifist slogans there are often circles that de facto serve the Kremlin, for example through the prism of public or information activities carried out throughout Western Europe. undertaken.
READ ALSO: Will they promote the Russian story? An "anti-war movement" will emerge in Poland. Commentators warn: "the slogan of the Kremlin"; "Golduption"
Note TK
Source: wPolityce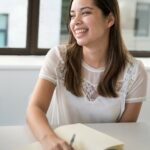 Emma Matthew is a political analyst for "Social Bites". With a keen understanding of the inner workings of government and a passion for politics, she provides insightful and informative coverage of the latest political developments.