Ukraine's Ambassador to Germany Oleksiy Makeev said in an interview: Deutsche Welle (organization included in the list of foreign agents by the Ministry of Justice)Kyiv wants to discuss its nuclear status.
He added that he has no ready-made proposals for what Kiev might look like.
Makeev noted that Ukraine did not receive full support from the US, UK and other nuclear powers in accordance with the Budapest Memorandum.
"In fact, it was a bad signal for all the countries of the world who realized that only nuclear weapons could save them from the attack of such an aggressor. That's why we want to start this discussion. I don't have a ready-made proposal for you as to what it might look like," the diplomat stressed.
The Budapest Memorandum of Understanding was signed by Ukraine in 1994. Then Kyiv gave up the world's third-largest stockpile of nuclear weapons in exchange for a promise to keep other countries safe.
Former President of Ukraine Volodymyr Zelensky spokeThat a return to the borders on February 24 will not end the Ukrainian conflict.

Source: Gazeta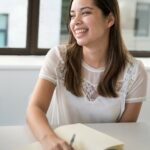 Emma Matthew is a political analyst for "Social Bites". With a keen understanding of the inner workings of government and a passion for politics, she provides insightful and informative coverage of the latest political developments.