The political groups of the Valencian parliament once again put on the table the renewal of appointments in the advisory bodies of the Valencian Community. Changes and inconsistencies in C's prevented agreements from being reached, and everything indicates that we will have to wait for the elections to hear new names at institutions such as Consell Jurídic Consultiu (CJC) or Consell de Transparència.
After the Board of Trustees, different entities made cross-statements. On the one hand, the recent change of the Ciudadanos spokesperson caused Mamen Peris to state that she "did not attend this appointment because, well, the meeting was unofficially called". The spokesperson announced that she would like to review the candidates proposed by her predecessor, Ruth Merino. Pointing out the possibility of incompatibility between them, Peris said, "These were the personal decisions of the previous trustee, and I work as a team and I want it to be the decision of the parliamentary group."
As trustee of PP, Maria José Katala He accused PPSV of not wanting to renew the Transparency Council and of leaving the table because it mandated renewal to other statutory bodies in this board. Catalá noted that Consell Jurídic Consultiu (CJC) should approach positions on the appointment of a person who, in the opinion of the popular leader, Les Corts Valencianes should be elected unanimously.
He noted that since 2017, Consell has appointed two members of the CJC and Les Corts to four members, one from Ciudadanos, the other from Botanic, and a fourth, he said, at the suggestion of PP. it will be done unanimously, and he regretted that the socialists did not even want to listen to the proposals of the PP.
In response to his position, socialist unity, Main Barcelona, denied that this was the case and stated that four members of the Cortes were elected at the suggestion of PP, Ciudadanos, Compromís and Unides Podem. Barceló also denied that his party had left the negotiating table, saying it was "nonsense" to try to reach an agreement if one of the parties did not attend the meeting, and moreover, their names are not yet known. offers. .
About the renewal Transparency Councilthought that the minimum time before renewing this body would be for the PP to request the resignation of Carlos Flores (popularly suggested) after learning that he had been convicted of gender-based violence.
From its trustee, Compromís, daddy roblesUnides Podem's trustee said that his group will always be open to negotiation. Pilar LimaHe hopes that this problem will be resolved before the end of the legislature, as a matter of "responsibility and democracy issue".
Source: Informacion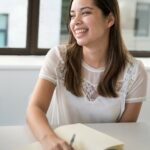 Emma Matthew is a political analyst for "Social Bites". With a keen understanding of the inner workings of government and a passion for politics, she provides insightful and informative coverage of the latest political developments.