According to the Social Changes survey for the wPolityce.pl portal, 43 percent. The Poles do not know what the EC will do after Poland adopts the Supreme Court law amendment. 37 percent believe the Commission will make further demands on Poland, and 20 percent believe it will unlock money from KPO. "I would be among the 37 percent who believe that despite the fact that we have specific agreements with it, the European Commission will demand the implementation of further 'milestones' following the amendment of the law on the Supreme Court" – said the survey in an interview with wPolityce.pl portal Stanisław Karczewski, PiS Senator, former Marshal of the Senate.
Despite his skepticism about the sincerity of the EC's intentions, Stanisław Karczewski still believes it is worth it for Poland to honor the agreement and pass an amendment to the Supreme Court law.
This "milestone" regarding the judiciary needs to be completed and we'll see what happens next. If we didn't, we'd be blaming ourselves for not having the money. Together with my club, I will raise my hand in the Senate for yes. I always vote according to the agreements of the club, although I have limited faith in the EC, because she cheated us more than once, so we have no reason to believe her in everything
– say.
"

I hope this law is passed."
I hope this law will pass. Even if changes are made to them in the Senate, they are likely to be rejected in the Sejm. We don't yet know what the president's decision on this bill will be
he adds.
The PiS senator points out that the KPO's funds are important.
KPO means a lot of money. As a practicing doctor, I know that PLN 20-30 billion of these funds will be spent on healthcare, and this money is really needed to restructure hospitals
– underlined.
When asked why change the law on the Supreme Court, if you do not believe that it will lead to the unblocking of KPO – which is particularly emphasized by Solidarna Polska politicians – he replies:
We'll see if the EC will then unlock these funds or not. Neither our coalition partners know, neither we nor anyone else.
Note ace
READ ALSO:
– OUR RESEARCH. Will the EC mislead Poland about KPO again this time? 'Many Poles look at the matter very soberly'
– ONLY HERE. Prof. Legutko reveals what he said during the meeting with the head of the European Commission! It was about the KPO. "She Didn't Acknowledge It"
— OUR INTERVIEW. Reactions to the Social Changes poll on KPO: "Poles assess the situation better than much of the political elite"
Source: wPolityce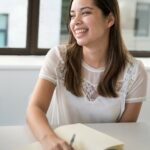 Emma Matthew is a political analyst for "Social Bites". With a keen understanding of the inner workings of government and a passion for politics, she provides insightful and informative coverage of the latest political developments.