The Social Contract, the unfinished utopia published by JJ Rousseau in 1762, already fundamentally established that to establish a democratic regime, an original agreement, unanimously accepted by the community, would set the rules of the political game and the rules of the decision. – making systems. Modern political science today tells us that Western demoliberalism is based on a fruitful founding process with the widest possible social consensus, in which various political options compete on equal terms. maintaining a continuous and perpetual debate that allows progress through the game of majorities and minorities.
Spain, after a long, anomalous and jarring phase, embarked on a democratic journey in 1978, where we made progress perfectly adapted to these criteria, enabling us to make up for lost time and to make ourselves on an equal footing with our western neighbours. path.
A healthy change occurred spontaneously, through continuous evolution and minimal setbacks; this meant that the two major parties, the PP and PSOE, could gradually absorb the contributions their enemies made in their own government phase. In the realm of ethics, morals, and good traditions, the country has progressed from national Catholicism to modernity, vaguely hand-in-hand with right and left. Left legal divorce, sexual tolerance, integration of minorities, abortion, euthanasia etc. and the right was to make modernization valid in practice. In the economic sphere, too, there were no insoluble conflicts: right and left quickly realized the need to modernize inefficient state-controlled economic structures and create a genuine market economy similar to that of the Common Market countries we govern. to join in 1986 after carrying out a series of far-reaching structural reforms. From that moment, and until the great crisis of 2008, which changed all approaches, the management of the economy followed a clear line of continuity, despite logical ideological differences.
But this somewhat idyllic panorama is now history and can only be recalled with nostalgia. As the Italian Sandro Veronesi writes these days about the Italian elections, "It should be clear that until now there is a deep gap that has passed through all Western countries, which has swallowed the field of common values ​​and hindered the virtuous mechanism of change between majority and opposition. Every election campaign, if not personal hatred also – mutual accusations, reproaches, vetoes, revenge – and that's what causes it to bring only negative feelings of extreme hostility, if never, never, ever reflections of hope. For many years, people have been trying to build a better society, not just to shut their mouths, to smash their opponents. voted to humiliate their representatives".
Indeed, the new right jumping on the caravan of populism is about the crowds that stormed the Capitol, led by Donald Trump, to destroy the achievements of American civilization in building a democratic order, reinforcing human rights, and destroying the achievements of American civilization. the flourishing of freedoms and the generation of a happy and supportive West. In our old Continent, the far right does not look ahead, but works – even resorting to drunkenness and deception – to ensure the fragmentation of Europe and the failure of the euro, the abandonment of NATO, the restoration of rigid borders, the active struggle against Europe. multiculturalism, the reduction of the rights of women and all minorities in general who have deserved some form of positive discrimination, the abandonment of climate concern, etc.
Contradictions are increasingly incompatible in the West for a number of reasons that need to be explored. Extremists view enemies as illegitimate and it is no longer a question of reform and progress but of destruction and rebuilding. Of course, there aren't many recipes to try to fix this mess either. On the assumption that there is a solution, perhaps too optimistic.
Source: Informacion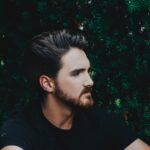 Ben Stock is a business analyst and writer for "Social Bites". He offers insightful articles on the latest business news and developments, providing readers with a comprehensive understanding of the business world.