I saw them… They are in the workshop creating multi-colored mishmash groups. Some are still unknown, like unknown mystery children awaiting criticism. The most laughing and grotesque, expressive gestures, bright colors, celebrating life in their own way, after two negative years, without celebrations or noise.
And they are a lesson… A lesson that laughs in this sullen world that has lost its laughter. In this sad, anxious and cunning world where nothing is ours anymore, but me or you.
They don't know anything, they never know… That's why I saw them indifferent, radiant, satisfied, overflowing with the joy of endless innocence.
Nothing worries them there: neither life, nor tomorrow, nor immediate consumption dictated by maximum advertising priests.
No, nothing worries them… They look at each other cruelly, without envy, without hatred. Twins in groups without classrooms: a shabby chestnut looks with a friendly smile at a Marquise, who also smiles at him… An astronaut boasts of going on a space journey with an old woman and a famous singer… A horny fat woman hands her big hands a caste bull close to the dark ass of his wrestler… The infamous politician endures criticism of a poor barefoot and poorly dressed homeless man standing next to a herd of jungle animals that are journalists… A TV actor mocks the person delivering hamburgers and pizza from a dirty and wrecked motorcycle… a battered clown looks at a rich man with pockets full of dollars and euros… A girl plays Snow White and they arrive with the seven dwarfs. all together a silent waltz dances perhaps out of tune… An angel shark flies off without getting up from the ground… And very close to them, a Creole orchestra center will serve as the finale of a "bonfire"… Now they are different and disconnected groups, waking up Enthusiastic artist's "fogger" sung by his workshop, only then will he form communities full of meaning.
And I know they're talking… I couldn't hear them, but I was convinced. They speak the silent language of a limitless world. Shake hands without questioning the label of the dress you wear, the vote you choose, the belief you claim, regardless of the skin color that touches you, from a world of hope where it is possible to love each other. with the happy comfort of knowing that you are loved.
Residents know their time… They know why they came. Before they were born, their understanding was made with loving calm, and Art shaped them by explaining the reason for their life. They should be exemplary… An exemplary coexistence for three days and three nights in front of a curious and bewildered festive Alicante. And in the end, the fire will embrace their fantasy bodies with warm sighs and they will return to their original state: an invisible idea, an artist's illusion, a fleeting example of an unexpected world.
And when the sanjuanero ritual of the "cremà" is consumed again this year, the "foguerers" will immediately return and ask for ideas and budgets to sew a distinctive and artistic "foguera", criticism, composition and style They harmoniously combine with the details, colors and finishes of all their ninots.
Source: Informacion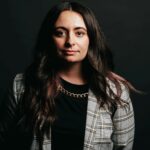 Barbara Dickson is a seasoned writer for "Social Bites". She keeps readers informed on the latest news and trends, providing in-depth coverage and analysis on a variety of topics.